Have you ever tried reading or opening a PDF file on Kindle? Most probably, you might have found that it is not much possible or quite challenging to do. We thought of checking out a few of the best ways that can help get access to the right choices regarding converting PDF to Kindle in 2022. Let us check out the best and easiest methods that can quickly help you handle the task.
Why convert PDF files to Kindle format?
PDF files can be read on Kindle devices without converting them. Converting PDF files into Kindle format helps you enjoy additional features and functionality. But, it can be a little annoying with a few limitations that you may face.
Converting PDF files to Kindle format can be helpful in different ways. Converting the file into .azw format can help you unlock the advanced features quickly. A few impressive benefits that you would find include variable font size, annotations, and Whispersync.
How to convert DRM-free PDF to Kindle?
Several methods can prove to be quite helpful and practical in letting you convert DRM-free PDF to Kindle.
1. Use online converters to convert PDF to Kindle Format - PDF Online Convert
PDF Online Convert is the right choice that can be handy in letting you convert PDF files into Kindle format can include using online converters. The PDF Online Convert is a free online tool for converting PDF files into a Kindle format.
The simple and easy-to-use format interface makes it most user-friendly.
Here is how you can use the tool –
Go to the official website.
Upload the PDF file you want to convert using the Choose File function.
Choose the proper output format as per your preferences.
Click on Convert Now.
2. Calibre
Calibre is a powerful and easy-to-use e-book manager and provides excellent interfaces for simple usability. The best part with the software lies in letting you read the books while you are editing and formatting the conversion.
The convenient and efficient user experience is another good tool that makes it an excellent choice. You can also use the tool for sharing your eBooks with anyone that you would want to. A few other features that can be useful can include proper backup and import/export capabilities.
Here is how you need to use the software –
Install and launch the software on your device.
Drag and drop the PDF file into the converter. You can also use theAdd Books to add multiple files by selecting them together.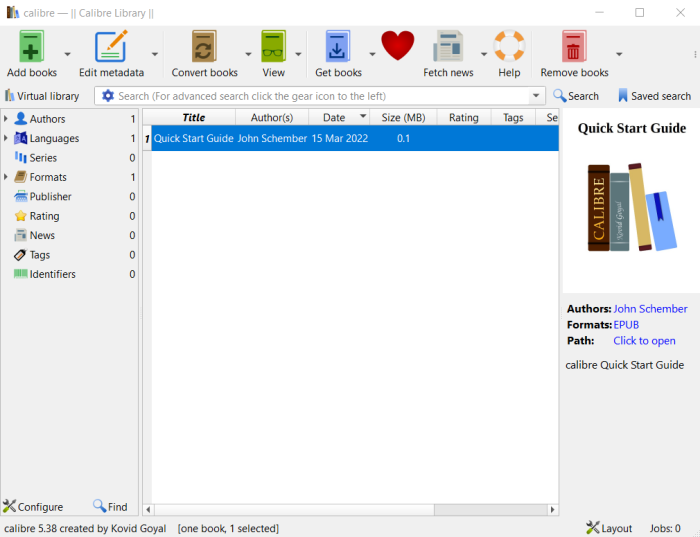 Choose the Add books.
Click on the Convert Books.
Pick the suitable output format.
Click OK
Download the software from their official website. It's Free.
3. PDF2Kindle
The PDF2Kindle is yet another alternative that you would find quite interesting and monarch in almost every respect. This free online tool lets you convert PDF documents into the native AZW3 format for Kindle devices. Visit the website and upload the PDF file you want to convert to the Kindle format.
To use the tool, you can follow the steps above-
Go to the official website
Click on the Upload Files.
Once the conversion is done, just click on the Download button to download the file.
You can upload as many as 20 files to this tool. You can click the Download All button to download all the files in the ZIP file format.
How to Convert DRM-protected PDF to Kindle Format?
If you have a DRM-protected PDF file, you will need to remove the DRM protection from the PDF file before it can be converted to the Kindle format. There are several methods available that can prove to be quite helpful in letting you convert DRM-protected PDF files into DRM-free files.
You can pick any available DRM removal tool from PDF files. The steps would almost be similar and would involve the following steps –
Install and launch a DRM removal tool on your device
Add your PDF file to the tool
You can either use the drag and drop functionality or by clicking the Add Files to add multiple files in one go.
Use there move option to remove the protection.
That does it. Once the DRM protection has been removed, you can use any of the methods outlined above to convert your DRM-free PDF file to Kindle format.
Conclusion
Kindle does support a PDF file. But then, it can be much more challenging to read a PDF file on a Kindle device. It has been observed to be extremely tough to read or open a PDF file on Kindle. That is why you need to convert a PDF file to a Kindle format to be easily opened and read on Kindle.
The list of the best techniques that have been outlined here should prove to be quite handy and powerful in letting you convert the PDF file into a Kindle format relatively easy enough. Several tools get the task done, and you would find it quite interesting to convert PDF files into the proper Kindle format.
A few FAQs
Can you transfer PDF books to Kindle?
Each Kindle device comes with a unique email address. You can create an email addressed to the relevant email address and send the PDF as an attachment. The PDF file will be downloaded on your Kindle device by clicking the link. Do note that the link will expire in 48 hours.
Does Kindle support color PDF?
No. Kindle does not support the color PDF files. You can open and view your PDF files only in black and white and not in color. This has been considered to be one of the vast limitations of Kindle.
No more content