One problem that baffles Windows and Mac users is how to convert the soundtrack from their favorite MP4 video to any audio format in MP3. The reality here is that problem has been fixed all along. 
There are video converting tools that enable users to convert MP4 files to Mp3 formats in Windows and Mac, giving you the option to wave through your favorite tune on the go. You may want to listen to music on a particular MP3 or share audio files with others and probably use MP3 files for project presentation. Converting MP4 files to MP3 provides you with the luxury of doing them all.
With the vast number of video converters present in the universe, we've cut down to the preferable MP4 to MP3 converters for Windows and Mac and provide you with some alternate MP4 converting tools to transform your files to get the best quality quickly. 
Convert MP4 to MP3 with High-Quality Using Video Converter Studio
Video Converter Studio, designed by Apowersoft, is an incredible and straightforward audio/video processing software operating on Windows OS. This program offers multiple audio and video formats for the conversion, such as converting VOB to MOV, MP4 to MP3, TS to MP4, WMV to MP4, etc. It can convert as well as alter video/audio records without any problem. 
 Furthermore, it can play a wide range of video/sound records by utilizing its underlying HD media player. Presently, the upgraded version has imbibed more awesome features.
Price: It costs $29.90/Monthly, $59.90/Annual, and $129.90/Lifetime.
Compatibility: Windows
For effective conversion of MP4 videos to MP3 using the Video Converter Studio, use the guidelines below:
Step 1. Install and launch Apowersoft Video Converter Studio. 
Step 2. Import video/audio files. Select +Add files button located on the toolbar to import the files you want to convert.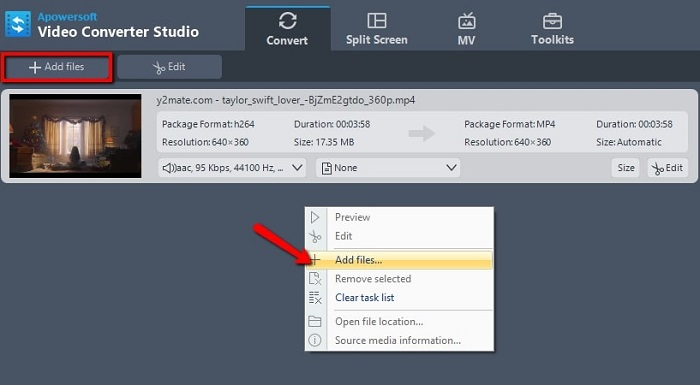 Step 3. Choose output format. Select one or more files you have imported. Click Profile button and choose the preferred format you wish to convert.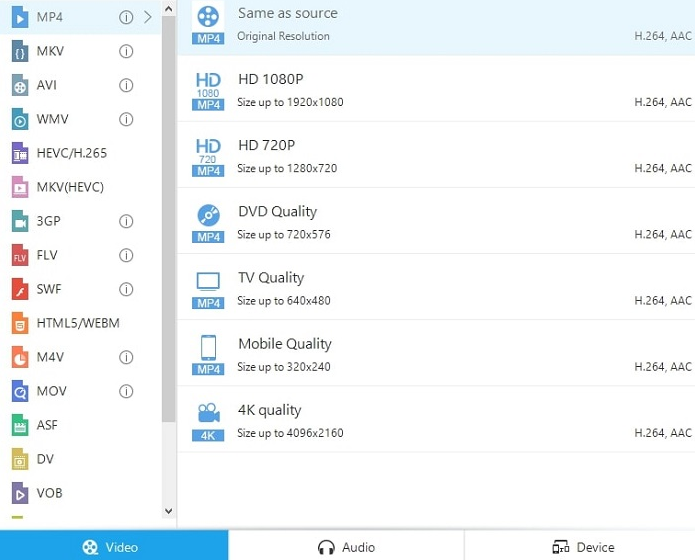 Step 4. Choose output folder. Click drop-down button in the Output bar, then choose the destination folder for saving output files, and click OK button.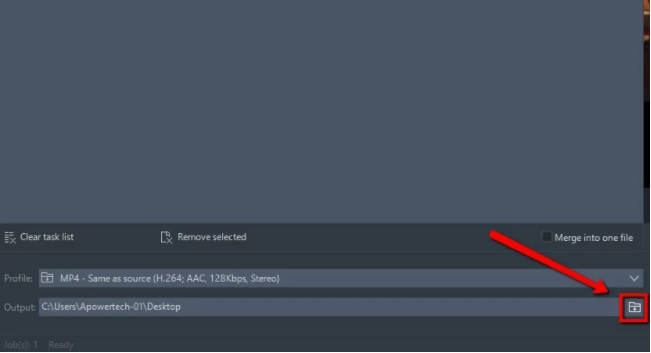 Step 5. Start Conversion. Press Convert button to get start.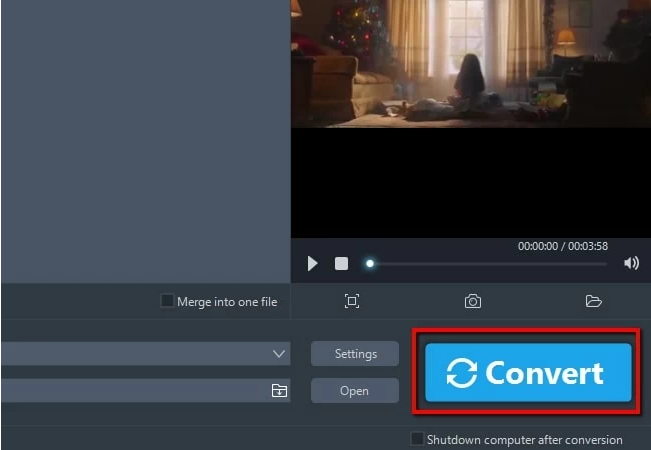 Alternate Methods to Convert MP4 to MP3 
Alternative 1: Convert MP4 to MP3 for Free in iTunes
You can employ the use of iTunes to convert MP4 to Mp3 for both Windows and Mac. iTunes is referred to as a media player and can perform magic with your video. One unique function is its ability to extract audio from a video to save in MP3 format. 
Steps to convert MP4 to MP3 with iTunes in Windows
1. Launch iTunes for Windows.
2. Select Edit > Preference in the menu bar.
3. Click the General tab and select Import Settings.
4. Choose MP3 Encoder and click OK to effect the change.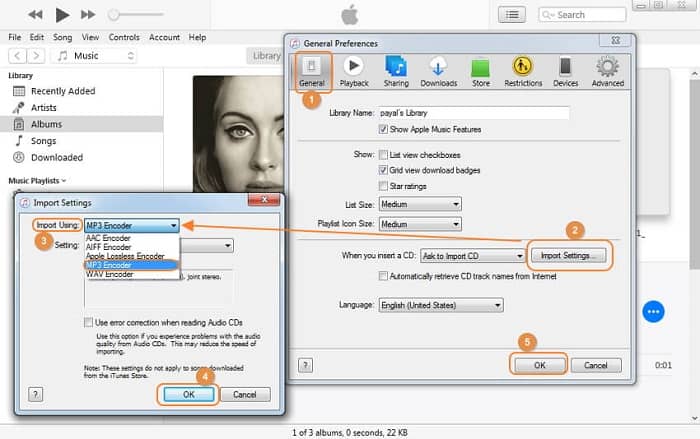 Select an Image
5. Press down the Shift key, and select file, then Convert and finally convert to MP3.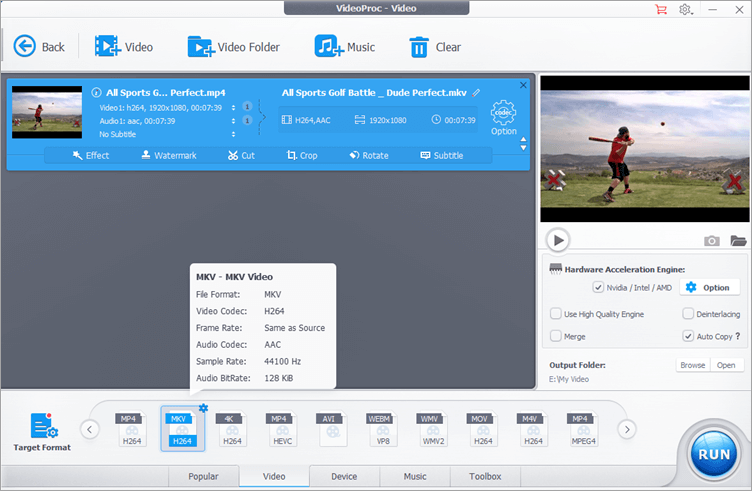 6. Choose the folder containing the MP4 file you want to change and click Convert.
The MP4 file gets converted into MP3 straightaway, and it will display below the initial MP4 file in your iTunes list.
Steps to Convert MP4 to MP3 with iTunes in Mac
1. Run iTunes on Mac.
2. Select iTunes, then Preference in the menu bar.
3. Tap the file tab and select Import Settings.
4. Select the MP3 Encoder and click OK to affirm the settings.
5. Hold the Option key and select file> Convert > Convert to MP3.
6. Choose the MP4 file you want to change from your iTunes library.
In a few minutes, the MP4 file is being converted into MP3. However, the existing MP4 file will remain intact.
Alternative 2: Convert MP4 to MP3 via VLC
VLC Media Player is typically one of the frequently used cross-platform media players. It is capable of playing any media format and also provides a swift avenue to convert MP4 files to MP3 as outlined below:
1. Run VLC Media Player and go to Media > Convert/save.
2. Navigate to the File tab and select +Add. Choose the MP4 file you want to convert, then click Open. Then click the Convert/Save to continue.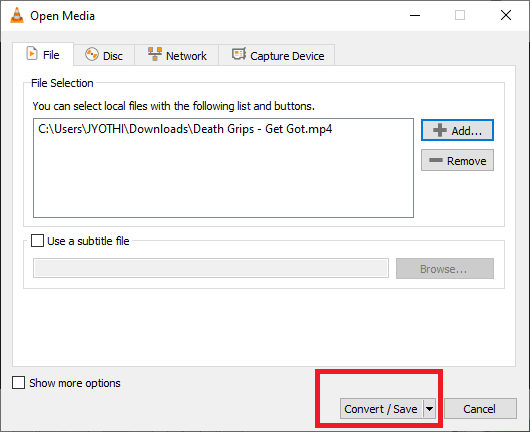 3. Expand the Profile options under Settings and select Audio-Mp3 from the drop-down menu.  Then click Browse to choose an output folder.
4. The Save as type suggestion would instinctively display MP3 format. Click Save.
4. Click Start after completing the process above.
The VLC player will automatically convert the MP4 video to MP3 with a new file generated and stored in the stipulated location.
Alternative 3: Convert MP4 to Mp3 Using Online Video Converter
You can utilize many online video converters to convert MP4 videos to MP3 in Windows and Mac. However, considering some factors would help in choosing the right tool for easy maneuverability. Speed, flexibility, and budget constraint are some essential factors taken into consideration.
You can go for any of the three (among numerous) online video converters listed below:
Zamzar
Zamzar is an online converting tool that enables you to convert online MP4 files into MP3 by just inputting a direct URL link to the file and beginning the conversion. Zamzar also provides you with a storage space where you can save the changed files.
You can perform simultaneous conversion of files to save you time. The tool has three versions, viz, Basic, Pro, and Business. The version you go for determines flexibility and the number of features opened to you.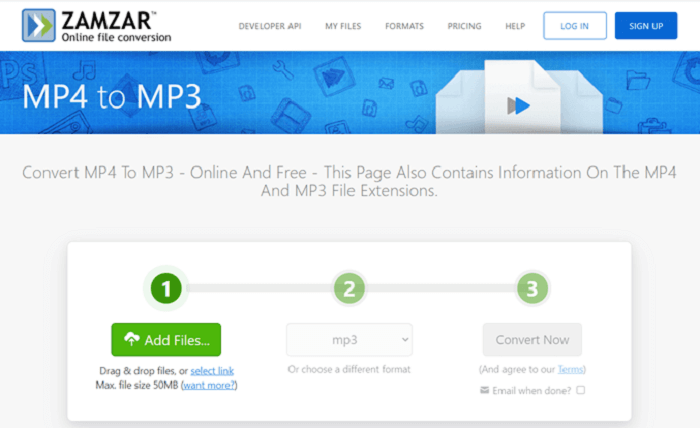 Pros:
It provides you with the simultaneous conversion of files.
Unlimited daily conversions.
Coast effective plans.
Malware free.
Cons:
Limited storage for uploading file size in the free version.
It doesn't provide editing options.
Convertio
Aside from using URL links to upload and convert videos, Convertio enables you to import MP4 files from Google Drive and Dropbox and convert them to MP3. It secures your devices with the use of an encrypted transfer connection for both video downloads and uploads. Convertio is efficient and can perform unlimited conversions daily at a fast pace.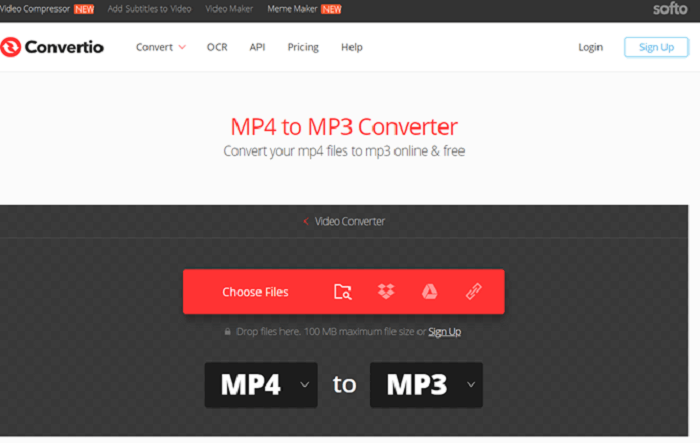 Pros:
It provides maximum security and privacy.
Timely and effective in performance.
Possess a multilingual interface.
Cons:
It doesn't provide cloud storage.
The tool has a limited upload size.
CloudConvert
CloudConvert is an excellent online video converting tool that provides a high MP3 quality option before conversion.  It also provides you with alternatives to perform trimmings on audio by excluding unwanted parts from the file. With CloudConvert, you get to control your conversions to suit your preference.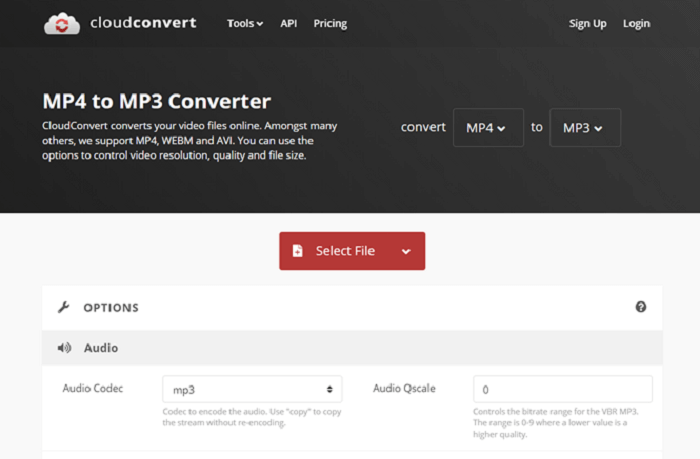 Pros:
It provides high-quality conversions.
It enables you to resize the audio parameters
It provides trimming options for audio files
Cons:
Laded with advertisement.
Conclusion
Converting from MP4 to MP3 in Windows and Mac shouldn't become laborious with the vast number of video converting software at your disposal. However, for effective change that won't result in inevitable glitches or skips while playing, you need to select the best converter software, and I'll recommend the Video Converter Studio.
This tool functions in converting all kinds of video/audio formats and enables you to transfer videos into a variety of output processes. It provides an easy interface that allows you to access different programs in the application smoothly. For the best result, adopt the Video Converter Studio for every form of video/audio conversion for your PC and Mac.
No more content