Are you a book lover? If you always buy e-books online, you will know that the books we download or purchased from the Internet are sometimes in ACSM format. But it can't be opened directly because it is only a link. If you want to read your ebooks, you need to convert the ACSM to ePUB format. Besides, you need to remove DRM in ebooks. Many people still have trouble with these two questions. Well, don't worry, keep reading this passage. You will learn a complete and thorough guide on how to convert ASCM to ePUB and how to remove DRM.
What Are ACSM, EPUB, and DRM
Before getting to the point, let's first learn a few basic concepts in this article. So what are ASCM, EPUB, and DRM? It will be puzzling to read the article if you don't understand these three words.
ACSM is an abbreviation for Adobe Content Server Message. It is not a real file that we can open or read directly. Actually, it is a download link distributed by Adobe Content Service, which is used to activate and download Adobe DRM-protected content. 
ePUB is an abbreviation for Electronic Publication, an e-book format that uses ".epub" file extension. The EPUB file is compatible with most devices like kindles, tablets, smartphones, etc. So this file format is widely used just like PDF.
So if you want to open and read the books you bought or subscribed to, you must change the ASCM format into another readable format like EPUB.
DRM is an abbreviation for Digital Right Management, which aims at protecting files copyrighted works from being wrongly used, modified, or distributed. 
The books that we converted from ACSM usually come with DRM. So if you want to edit or use the content, you need to remove it in advance.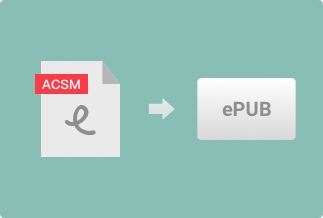 2 Ways to Convert ACSM to EPUB 
1. Use ADE to Convert ACSM to EPUB
2. Use Free Online Converter to Convert ACSM to EPUB
There are many different ways to convert ACSM to EPUB, which can be divided into two kinds according to tools. The first way is the most frequently used way - Use ADE. The other way is to use online tools to achieve conversion.
Now, look at these two methods in detail.
1. Use ADE to Convert ACSM to EPUB (Adobe Digital Editions)
The process simply needs three steps.
Install Adobe Digital Editions on your computer
Authorize ADE with your Adobe ID
Open your download or purchased ACSM file with ADE
Now, look at the specific operation.
Step 1: Download and install Adobe Digital Editions.  Visit Site.
Step 2: Authorize ADE with your Adobe ID.
Under the "Help" option on the top-left corner, click "Authorize Computer", then enter your Adobe ID and password to authorize the computer. 
Note: If you don't have an Adobe ID, choose "Create an Adobe ID". Operate according to the instruction, and you will create an account successfully.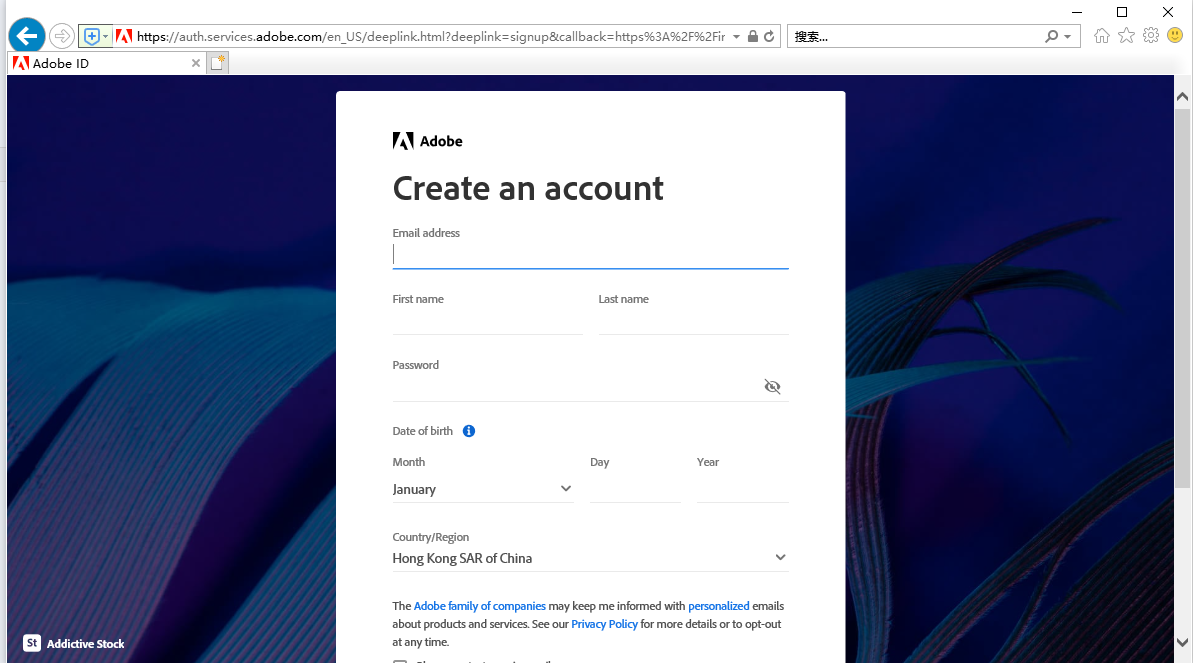 Step 3: Open your ACSM file with ADE.
After signing in to your account, find the target ACSM file and double-click it. The ADE would open the ACSM file as default, and it will start downloading content. 
Tips: The other way to open the ASCM file with ADE is to select your target ACSM file and right-click it, choose "open with Adobe Digital Editions", then ADE will open and convert it into EPUB automatically.
After conversion, you can find your EPUB ebook file under the following location:
Windows users: ...\My Documents (Documents)\My Digital Editions ...
Mac users: Users/Your computer name/Digital Editions ...
2. Use Free Online Converter to Convert ACSM to EPUB
Apart from using the ADE app, there is another way to convert ACSM into EPUB format through online converter websites.
Note: These online converter websites can only be used to convert DRM-free files.
There are many available free online free websites that we can use to convert ACSM to EPUB. We will offer two websites here. 
1. eBook Online Converter
Step 1: Open the ebook.online-convert website. Visit Site.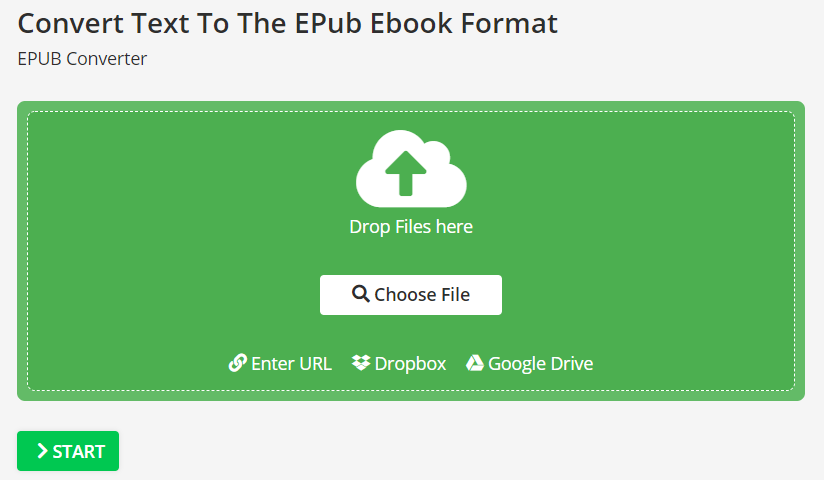 Step 2: Choose ACSM file.
You can see a "Choose File" button. Click it and find the target file in your folder. You can also choose "Enter URL", "Dropbox" and "Google Drive" options.
Step 3: Start to Convert.
After selecting the file, click the "Start" button, and your ACSM file can be converted into EPUB format. When the conversion is done, you can get a download link. Open the link, and you can get your EPUB file.
2. AnyConv ACSM to EPUB Converter
Step 1: Open the AnyConv ACSM to EPUB online website. Visit Site.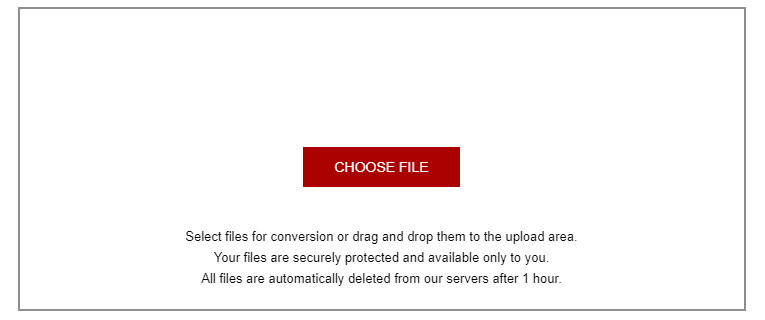 Step 2: Upload the ACSM file by clicking the "CHOOSE FILE" button. Then tap "Convert" button to start conversion.
Note: This website allows you to convert ACSM file up to 100Mb.
Step 3: When the process finishes, you can download the converted EPUB file to your computer.
How to Remove DRM from EPUB
Do you think that you can read your ebook on any device after converting it into EPUB format with ADE? The answer is "NO". The converted EPUB ebook is only readable on Adobe-supported Sony Reader, Kobo Reader, etc. But you can't read it on Kindle or iBook because of the DRM restriction. So there is another question. How to remove DRM from those DRM-protected EPUB files?
Here you need to download a practical tool called Epubor Ultimate, which can help you solve this problem effectively.
Price: Its Lifetime license costs $49.99/1 PC, $54.99/1 MAC.
Compatibility: Windows and Mac
Here is the complete guide:
Step 1: Download and launch the Epubor Ultimate.
Step 2:Remove DRM in Kindle books.
On the left side of the interface, you can see some options, including "eReader", "Kindle", "Adobe", "Kobe" and some others. Select the "Kindle" button. In the displaying items, find the target you want to remove DRM. Drag it into the right side. The DRM will be removed automatically.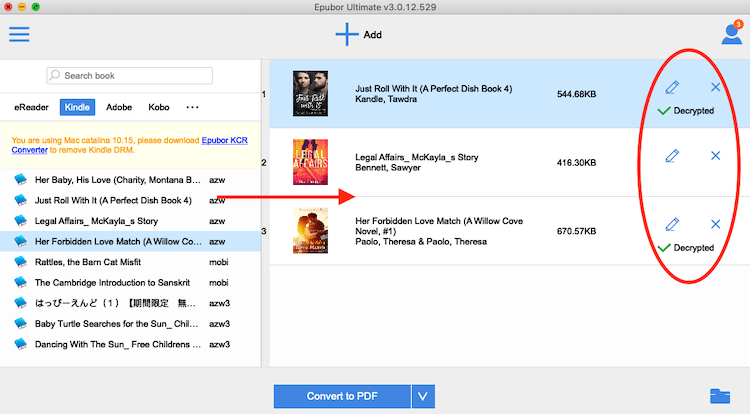 If you want to remove DRM or convert the format of other files that don't belong to any option, you can click the "Add" button. 
Sum Up
We provide two working solutions to convert ACSM to EPUB files in this passage, including using ADE and free online websites. If you want to read them on Kindle or iBook, the Epubor Ultimate will help you remove DRM at ease. It is a professional tool that you should never miss. We believe you can convert ACSM to EPUB format, and remove DRM after reading this post. 
No more content