The best way to maintain personal files and documents on a USB drive without data loss is to clone a bootable USB drive. On this page, we will discuss the simple procedures to clone a USB drive to another.
Why do we need to copy or clone a USB Drive?
Most users like to store data and files on a USB drive and want to keep another duplicate for data security.  Usually, when it pertains to USB drive backups, you may consider manually copying data from one USB drive to another. 
However, it will be inconvenient and time-consuming. And you will not be able to copy-paste the entire USB drive to another. So, this method will not work when you want to copy the entire disk data with the Windows Operating System to a new and large USB drive. 
In this case, the best solution is to use a USB clone software to copy a USB device. 
What is the best USB clone tool?
In general, when it comes to selecting a decent clone program, people are primarily worried about stability and security. That means no data will be altered or lost throughout the copying process.
To produce an identical copy of its data, you must clone USB with the reputable cloning program EaseUS Disk Copy. It allows you to replicate the original identities on a new USB drive without modifying any current data, so everything stays the same as the source. 
Price: It starts $19.90/Monthly.
Compatibility: Windows
How to clone a USB drive to Another
Now, let's look at how we can easily clone a USB drive to another using EaseUS Disk Copy.
Step 1. Download, install and run EaseUS Disk Copy on your PC.
Click "Disk Mode" and select the hard drive that you want to copy or clone. Click "Next" to continue.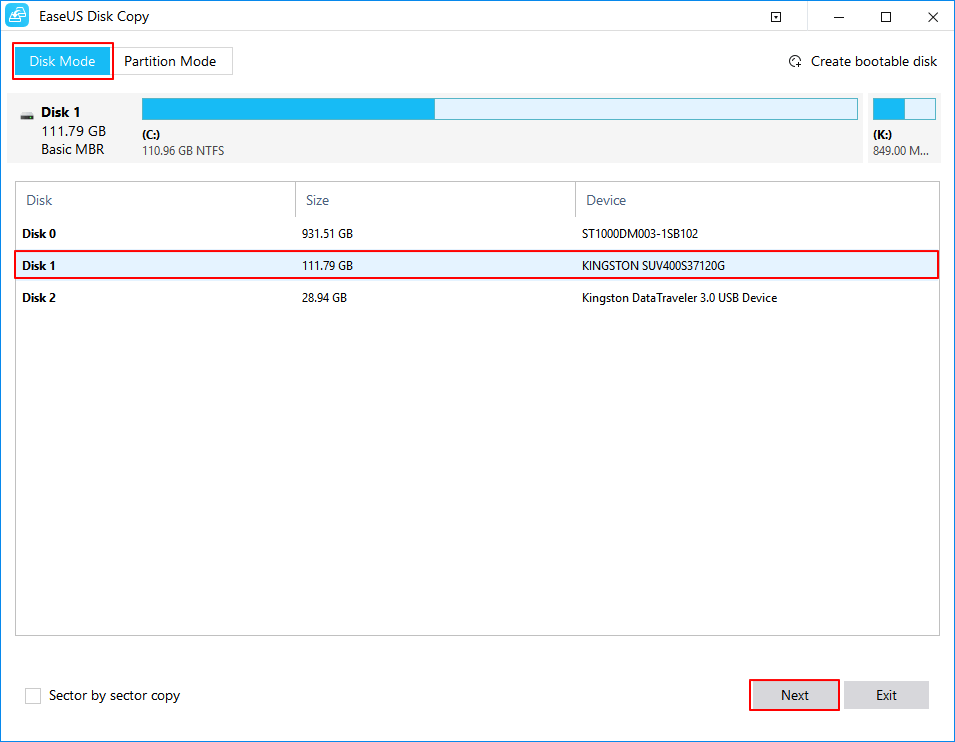 Step 2. Select the destination disk.
Note: The destination disk should be at least the same big or even larger than the source disk if you want to copy or clone the source hard disk.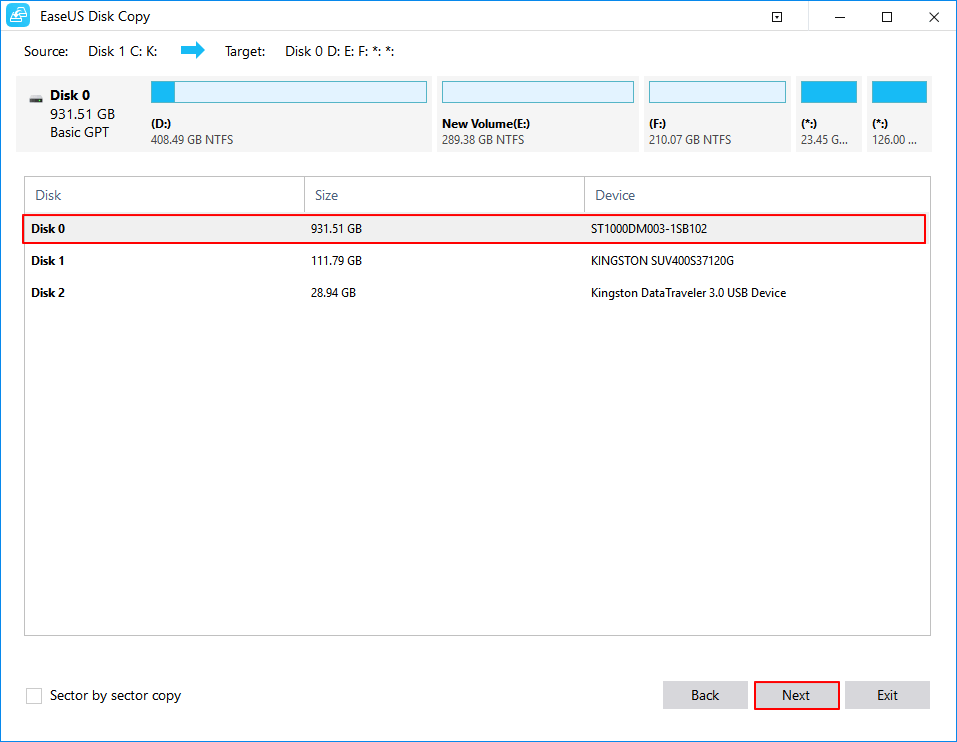 Step 3. Click "OK" to confirm if the program asks to erase data on the destination disk.
Step 4. Check and edit the disk layout.
If your destination disk is an SSD drive, do remember to Check the option if the target is SSD.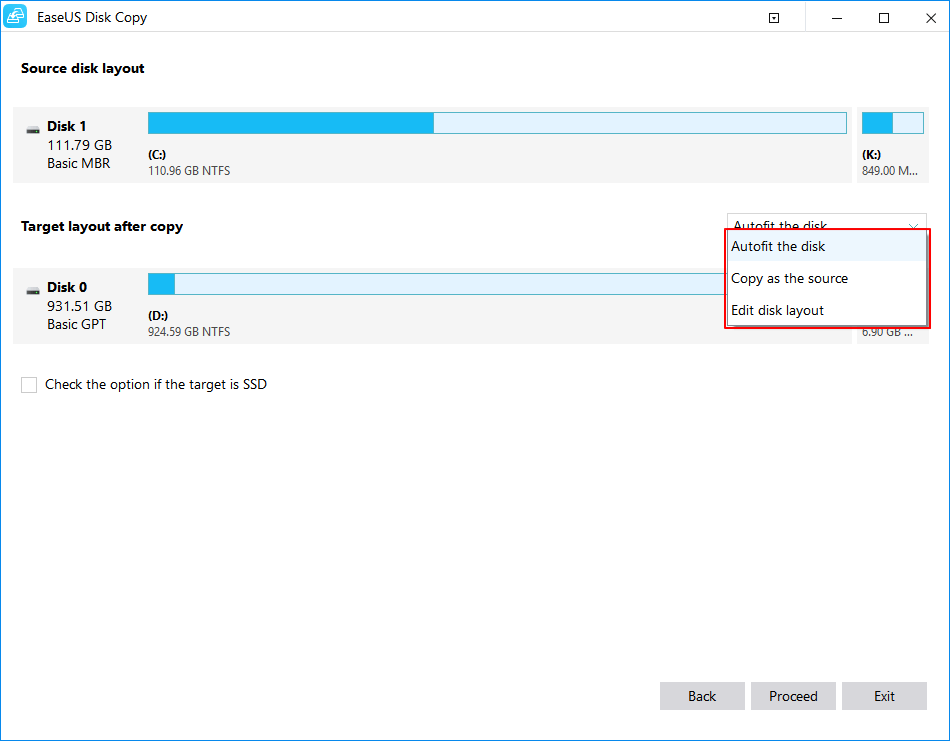 Step 5. Click "Proceed" to start the hard drive cloning process.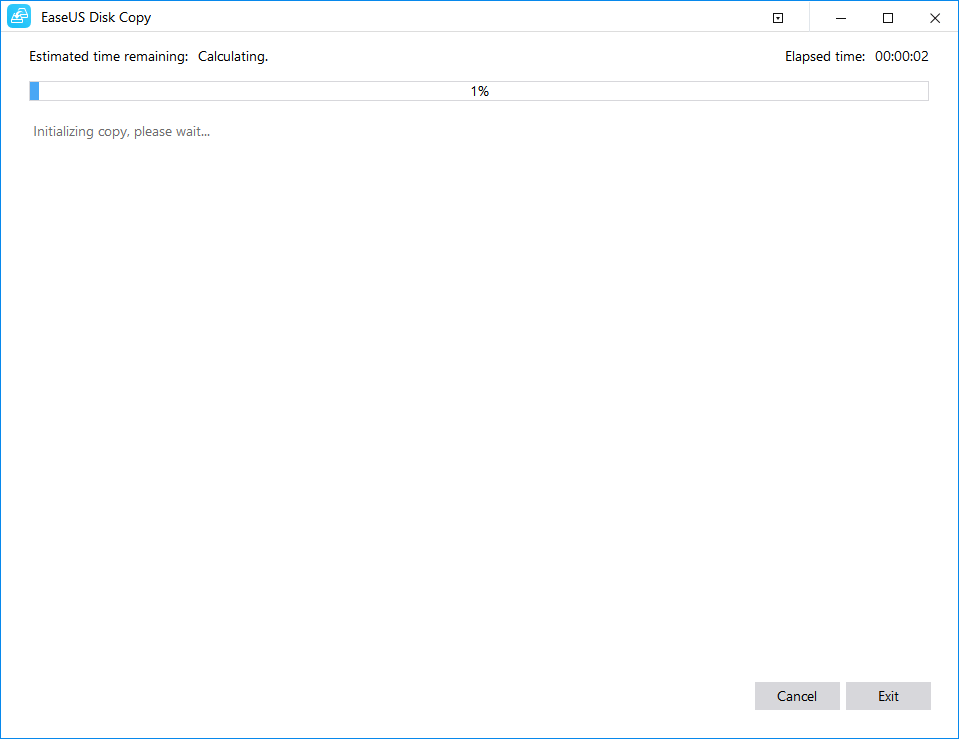 No more content