Suppose you have a presentation on your Android. Will it not be professional to cast Android to Windows 10? In case you are a developer, it lets you keep a check on app performance. If you are sharing media files, it becomes smoother via PC than on Android devices. Nowadays, screen mirroring is getting popular because it has come up as a small way of sharing a device's screen with another. 
However, when we think of mirroring android to Windows 10, we believe it is quite a hassle to deal with complicated software. But, just like Unicorns, it is also a myth as with competitive app options, it feels like a breeze to complete this process. 
Here we will introduce two valuable methods to project Android to Windows 10. 
ApowerMirror
Built-in Feature 
So, let us move forward with the same.
2 Available Ways to Cast Android Screen to Windows
Here we are discussing two available ways to mirror Android to Windows 10. One uses APowerMirror and the second is the built-in tool on your Android device. You can find necessary information about both of them below:
Method 1: Use ApowerMirror to Cast Android Screen to Windows
Looking to mirror android to Windows 10, ApowerMirror lets you do so in a brilliant way. It provides complete control over Android where the user can create hold via keyboard and mouse and control Windows PC with Android as well. There is an availability of a game keyboard that provides keyboard shortcuts for better control over the game. The pro version of APowerMirror gives you a benefit to connect 3 Android devices for mirroring simultaneously.    
APowerMirror is a perfect tool to be used for the following situations:
For Home entertainment.
For Presentation at the Conference or meetings.
For Education purposes.
For Gaming Purpose.
For Live streaming.
Pros
There is an availability of screen mirroring on cross platforms to mirror Android and iOS to PC.
It allows for screen mirroring experience in real-time and audio without lagging.
 It provides mirroring on multiple devices and control of Android from a PC.
Allows for taking screenshots from both Android and iOS very quickly.
Cons
The free version does not allow stretching the screen in full-screen mode.
There is a limitation of 3 minutes for the recording screen in the free edition.
Price: It costs $39.95.00/Yearly, $59.95/Lifetime.
Compatibility: Windows
Step-by-step guide to project Android to windows 10 without Internet:
Step 1: Start with downloading and installation of the software both on your Android Phone and Windows PC.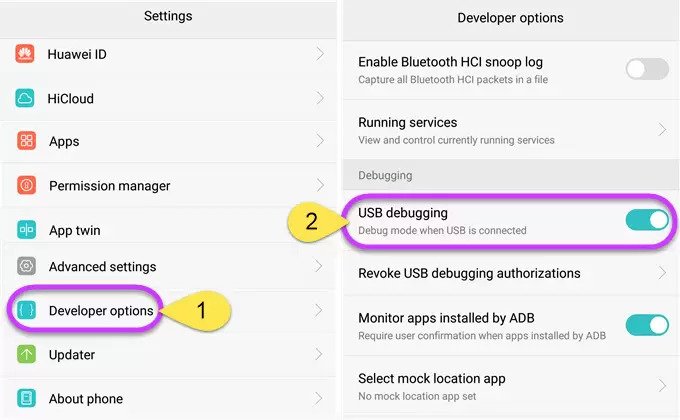 Step 2: Now, you have to locate developer options and proceed with enabling USB Debugging.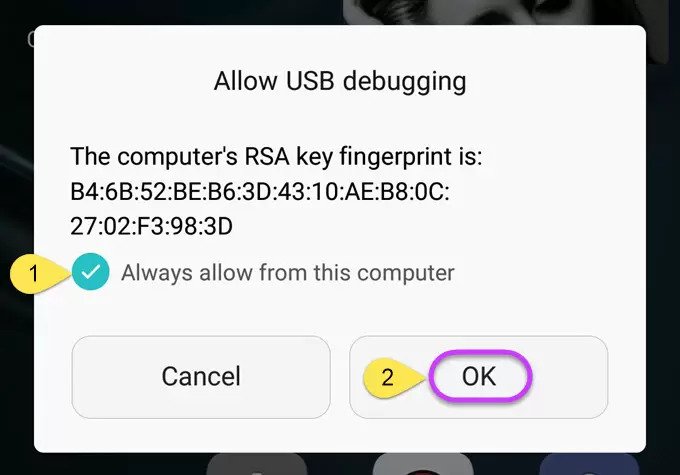 Step 3: Then, you have to connect your Android device and PC via USB.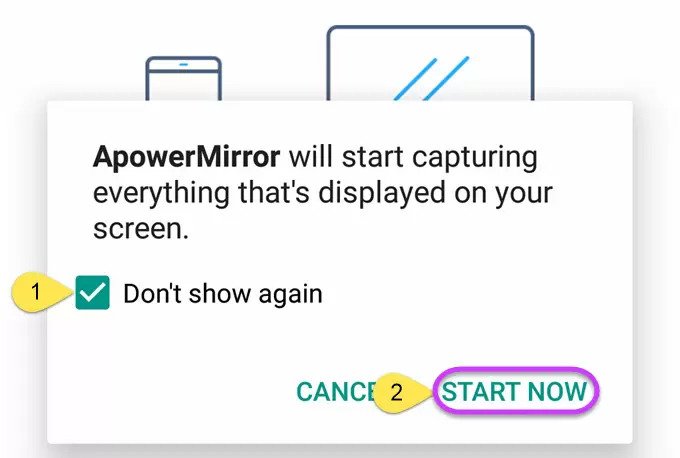 Step 4: Proceed with opening the application, and after permission appears on the capture screen, tap the Start Now option. 
Step-by-step guide to project Android to windows 10 wirelessly:
Step 1: First, you need to remove the USB cable.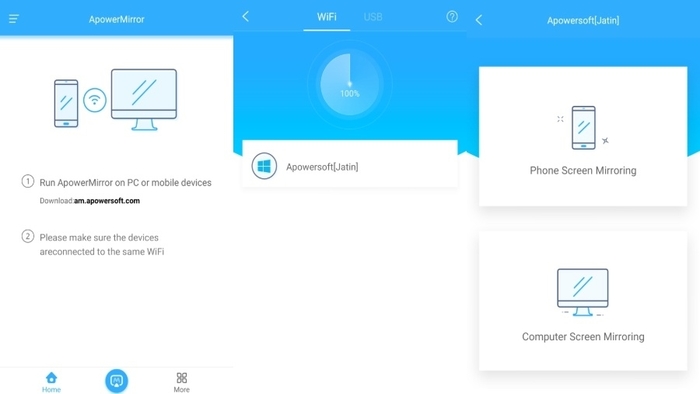 Step 2: You have to run the app on the required Android device.
Step 3: You will find an M button at the bottom of the ApowerMirror app screen. Tap on it.
Step 4: Now, from the list, select the Windows PC name. 
Step 5: Choose' Phone Screen Mirroring' from the list of options.'
Step 6: Then locate the Start Now button and tap on it.
Method 2: Use Built-in Feature to Cast Android Screen to Windows
Explain the solution to cast the Android screen to Windows with its built-in feature, and list applicable scenarios or applicable users. Then offer the step-by-step guide.
Irrespective of the popularity of Android OS among the users, it is not possible to have an excellent watching or gaming experience while using them. With USB Debugging as a built-in feature for Android, you can mirror Android to Windows 10. Whether watching images, files, or videos, you can do all of these with ease in USB Debugging. As complex as it may sound, it is pretty easy to use. 
Applicable Scenarios/Users:
For making essential files available from Android to view on Windows PC.
For allowing Presentation from Android device to Windows PC for a better view.
For watching movies on a bigger screen.
For playing games on Windows PC.
Step-by-step guide
Step 1: Firstly, open the settings sections on your android device. Then open About Phone.
Step 2: After scrolling down, you will see the build number. Tap for 5 to 7 times on it.
Step 3: You will find a message saying, 'You are (x) number of steps away from being a developer.'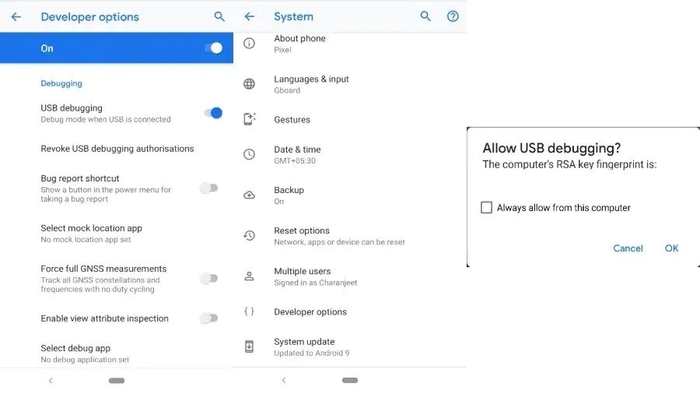 Step 4: Now, you can head back to system settings. Here you will find many developer options.
Step 5: Click on the debugging option. Quickly enable it. Proceed with confirming your action and click on the OK button.
Wrapping Up
Whether you have to watch a movie, make a video call, or give a presentation from your Android mobile, it doesn't translate to be an ideal choice due to its smaller screen. In such a case, a built-in feature or software (APowerMirror) for screen mirroring in Android can be of much help. 
If you do not want to get any additional software, you can use built-in features to cast Android to Windows 10. However, if you do so, you may have to compromise on the video and audio quality of the video. When using an unfamiliar slot for debugging in your Android, your valuable data may be at risk while using a built-in feature for mirroring. 
To avoid these situations, you can use the ApowerMirror app to get a great picture and audio quality to project Android to Windows 10. It also provides safety to users' data while using the mirroring feature, thereby making it your ideal choice for screen mirroring.
Price: It costs $39.95.00/Yearly, $59.95/Lifetime.
Compatibility: Windows
No more content