Adding music that is appropriate for the setting improves the video significantly. Watching videos that have been altered with effects, filters, and music is more pleasant. Spotify is the best place to find music to use in your videos. Spotify's music files, on the other hand, are password-protected, making it harder to include Spotify music in a video. The use of expert instruments is essential in this situation. If you want to know how to add Spotify music to video, this post will explain the best tools for you.
Why You Can't Add Spotify Music to Video Directly
The tracks on Spotify are DRM-protected. Spotify tracks are protected by DRM, or Digital Rights Management, which prevents them from unlawful use. You can only listen to Spotify music through the Spotify app, even if you upgrade to the Premium plan and download Spotify music to your mobile device.
Luckily, we find 2 effective ways to help you add Spotify music to video. Keep reading and find them.
2 Ways to Add Spotify Music to Video
Method 1: Use iMovie to Add Spotify Music to Video
Method 2: Use Video Editor to Add Spotify Music to Video
Method 1: Use iMovie to Add Spotify Music to Video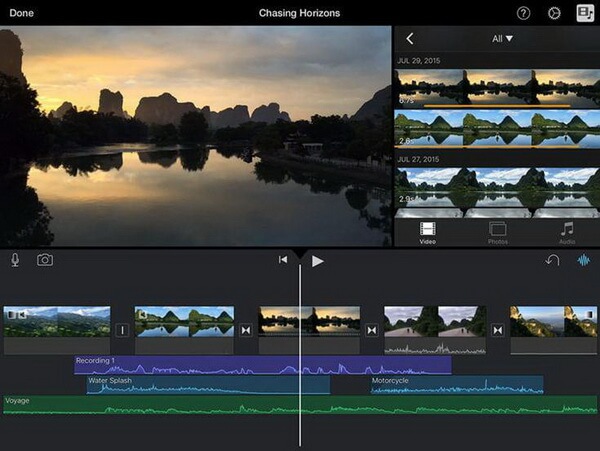 Step 1. To open your project, launch iMovie on your computer or iPhone. Go to the 'Create New' menu to make a new one.
Step 2. Clips or photographs from events or your Photos library can be added. After that, you can rearrange the files on the timeline and split or cut the video files.
Step 3. 'Browse' > iMovie > 'iTunes' > 'Audio' on the sidebar. Then, pick the Spotify songs you want and change them on the timeline.
Method 2: Use Video Editor to Add Spotify Music to Video
Video editing is becoming a necessary component of many content-creation-related professions, such as marketing and social media management. To acquire the finest results, it is necessary to have a program that can professionally generate and edit videos. We may discover a broad selection of products on the market, including EaseUS Video Editor, which we will discuss next.
EaseUS Video Editor is a recording and editing software designed for professionals and beginners. The program includes over 50 graphic transition effects and the ability to import and mix music files and record narrations at the touch of a button, allowing us to give our videos a professional look.
We may trim, chop, divide, combine, rotate, mix video clips, add music to a movie, apply effects, and speed up or slow down video speed, among other things, with this complete tool. Furthermore, it is compatible with most video formats and allows us to import any media file captured with camcorders, DV cameras, web cameras, cellphones, and other devices onto the computer.
When it comes to editing our work, we'll have a variety of options for exporting it to be read on Android and iPhone phones and other devices. We can also burn them on DVD or upload them to YouTube or social media sites like Twitter and Facebook.
Pros
The interface is extremely user-friendly and intuitive.
There are a plethora of fascinating text graphics and transitions to choose from.
The performance is incredible; you can easily edit 1080p and even full HD film.
The timeline format makes creating a masterpiece simple.
Cons
There is no Mac support.
A distinct payment system
Price: It starts $17.97/Monthly.
Compatibility: Windows 7/8/10/11
Step-by-step Guide
Step 1. Open EaseUS Video Editor
When you download and run this video editing software, you'll notice that there are 4:3 and 16:9 options. Choose the appropriate option based on the aspect ratio of your source video or the websites to which your video will be uploaded.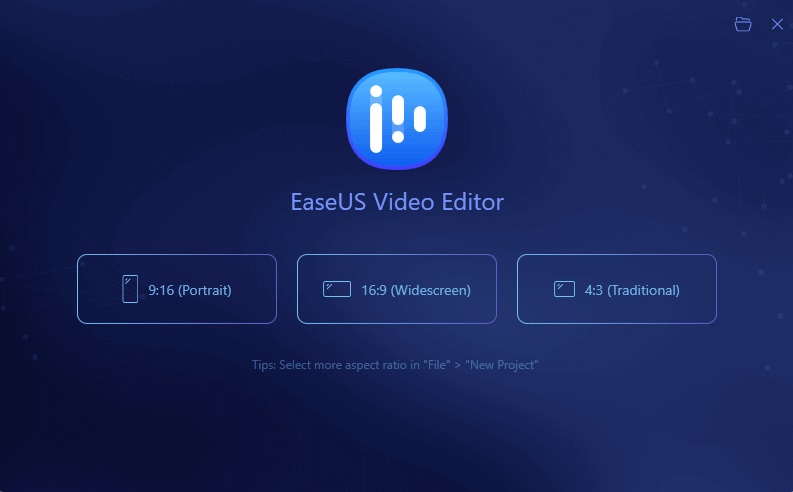 Step 2. Import Videos
You may import the material you want to modify and add texts, filters, overlays, and transitions to the video clips. When you initially install and run the application, you can follow the prompts to learn how to use the basic editing functions.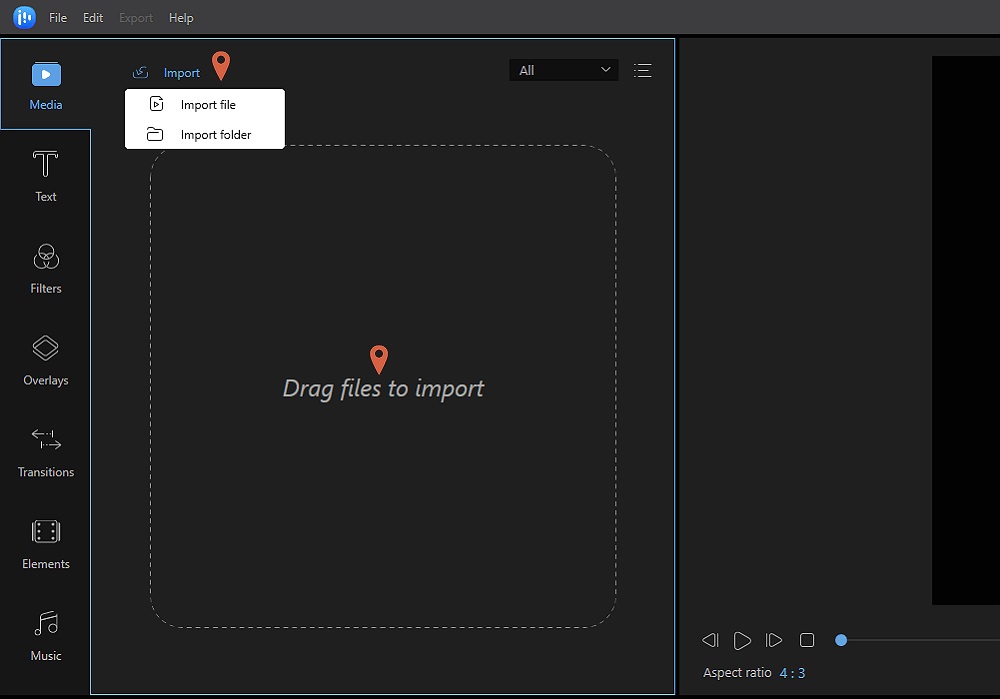 Step 3. Add to Project
By dragging and dropping video clips from the Media Library onto the timeline panel. To add clips to the timeline, right-click them in the "Media" folder and select "Add to Project".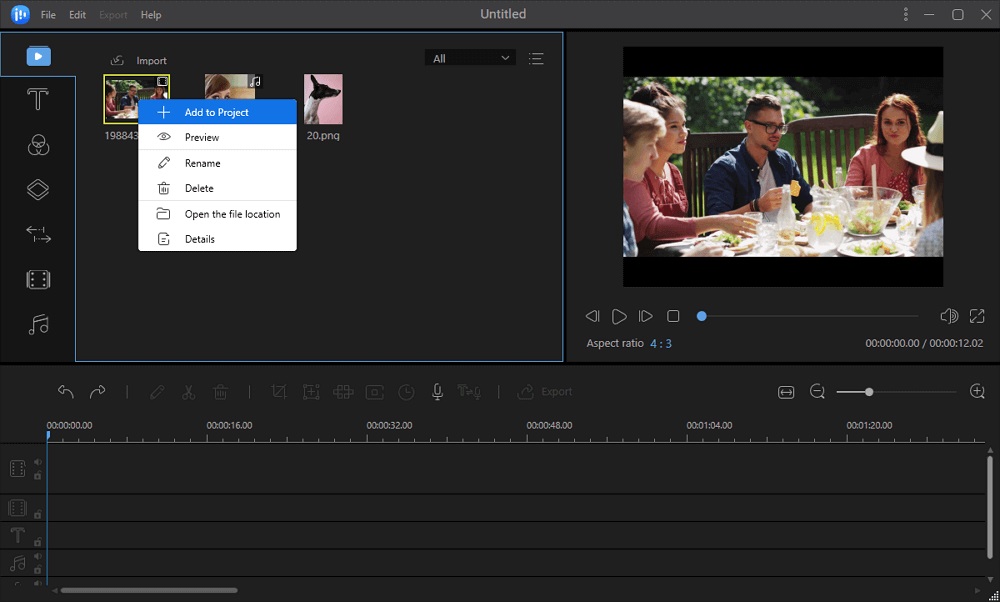 Step 4. Edit Videos
Select "Edit" from the context menu when you right-click the video.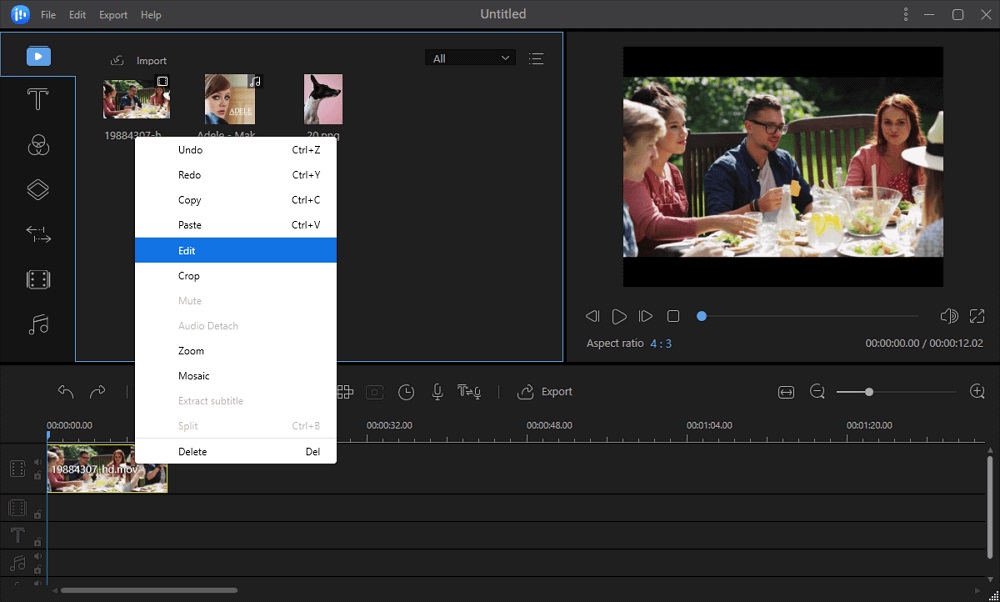 Finally, there's the "Music" option, which will assist us in adding various sound effects to our composition. On the right side of the screen, we may see a preview of the finished product at any point.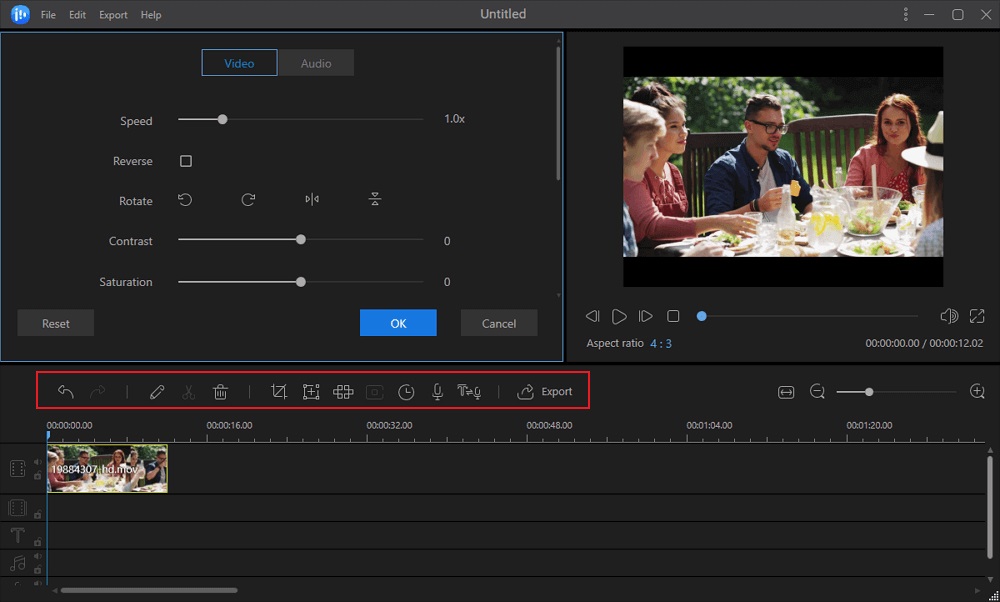 Step 5. Export Projects
Go to the Toolbar and select "Export." There are four options for saving the project.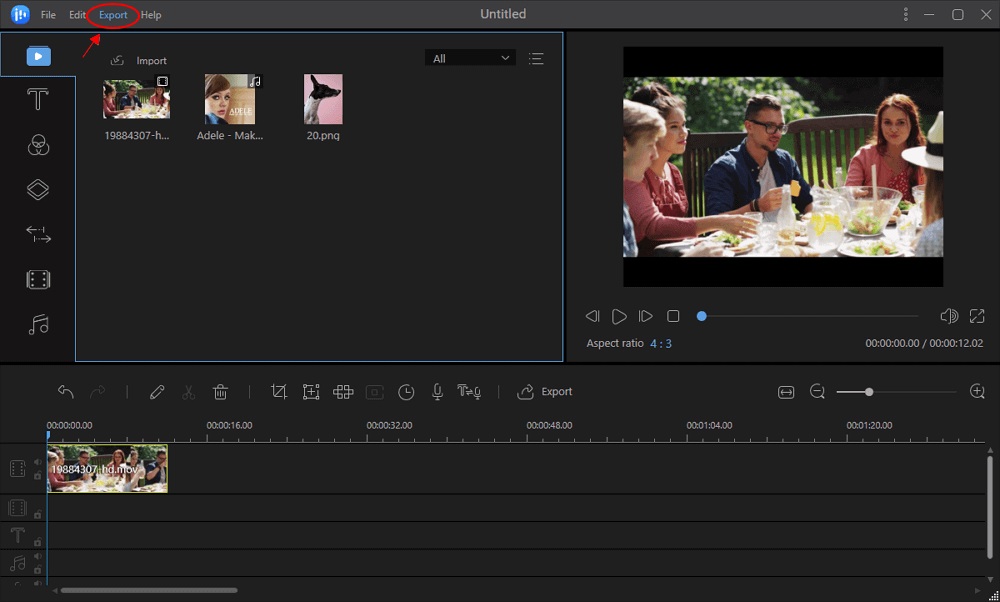 Conclusion
This article shows you two ways to add Spotify music to video. Both of the methods are quick and straightforward. You can use iMovie to add Spotify music to video, but it lacks some of the premium features available in EaseUS Video Editor. Especially for Windows users, we strongly recommend EaseUS Video Editor. This video editing software not only offers rich special effects but provides a lot of basic and advanced editing tools. No matter how inexperienced you are, you may utilize it to create amazing movies. Now download it to learn more about its wonderful features.
Price: It starts $17.97/Monthly.
Compatibility: Windows 7/8/10/11
No more content