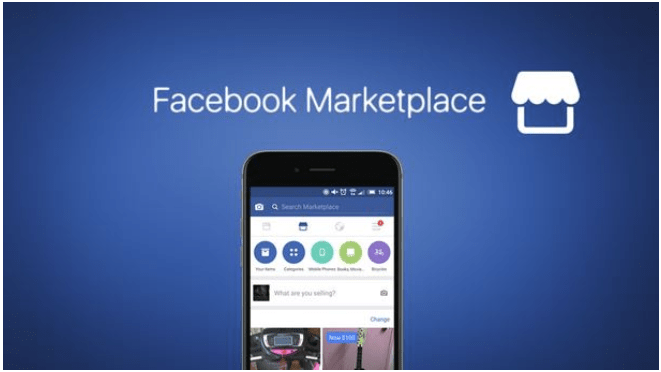 Facebook is one of the most reliable and prevalent social media platforms in the world, boasting around 1.9 billion active users every day. Moreover, it has also emerged as a giant digital marketplace rather than merely a social networking service.
Facebook Marketplace, launched in 2016, is a decent way for users to search and trade items locally or from businesses. It's quite easy to browse the desired products by filtering out the category. 
However, loads of users have been complaining about Facebook Marketplace not working on their devices. Users from diverse platforms have encountered this annoying problem, including PC, iPhone, iPad, and Android. 
This article will offer you some practical solutions to smoothly fixing common issues associated with the Marketplace. Read on and find a suitable fix befitting your situation.
Why Facebook Marketplace Not Working?
There are a bunch of reasons that may lead to your Facebook Marketplace not working. Here are some of them:
1. New Facebook Account
The platform prohibits recently created accounts from accessing Marketplace to protect the Marketplace community from scams and ensure the safety and security of users who have already registered on the Marketplace. If this is your case, use Facebook for some time to get the option.
2. Not at Least 18 Years or Older
Facebook keeps users who are not at least 18 years from accessing Facebook Marketplace as there exists a hazard of fraud or scams at this platform.
3. Language/Region/Location Restriction
Facebook Marketplace is now operating in more than 70 countries worldwide. You need to make sure that your location has access to Marketplace. 
4. Your Facebook Account Gets Blocked
Facebook is rather sensitive when it comes to Marketplace's community policy. If you post something that does not abide by this policy, your account will get blocked. Hence, you can't access Marketplace anymore.
5. Internet Connection
A terrible internet connection may also result in the issue of the Facebook marketplace not working at times. Therefore, we highly recommend you check your internet connection before using the Marketplace to confirm smooth access to all its features.
How to Fix Facebook Marketplace Not Working Issue
Method 1: Clear the Cache and Temporary Data
If you're using Facebook on a browser, then you can try clearing the browser cache and temporary data from the system to eliminate the Facebook Marketplace not working issue.
1. Open Chrome on your computer and click on Profile Picture just beside the hamburger menu (the dots). Then click on your Gmail address in the resulting Menu.
2. In the Settings, Window click on Turn Off.
3. Click the three dots menu on the top right corner, choose More Tools, and click on Clear browsing data in the Sub-Menu.
4. Choose the time range to All time from the drop-down.
5. Checkmark the boxes for Cookies and other site data and Caches images and files. Then click Clear data.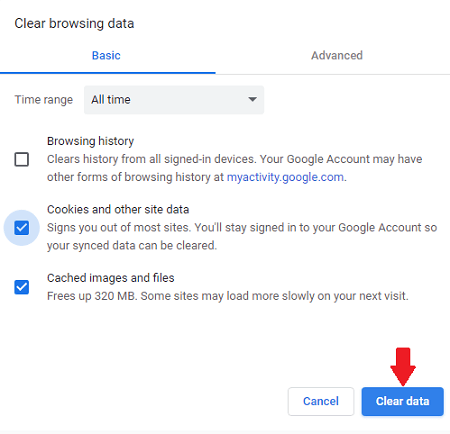 Note: Reboot the PC and open Facebook to check if it solves the Marketplace not loading error.
Method 2: Update Facebook App
An outdated Facebook app may also stop the users from utilizing the Marketplace at times. You can update your Facebook to fix this issue. Here's how to do that.
1. Open Google Play Store or App Store on your device.
2. Enter Facebook in the search bar.
3. After Facebook appears, press the Update button in Play Store or App Store to start the installation of the latest updates. 
4. Wait for a while until the updates are downloaded and installed. After that, reopen your Facebook marketplace and check if the issue has been resolved.
Method 3: Try a Different Browser
You may stumble across the issue of Facebook Marketplace not working if you are using Facebook Marketplace via a browser with compatibility problems. In this case, you can switch to another browser to fix the issue.
1. Download and install your preferred browser.
2. Launch that browser.
3. Visit Facebook Marketplace and check if the problem is fixed.
Method 4: Change Region/Language
You need to ensure that you present in the regions that Facebook Marketplace has covered since it is currently only available in 70 countries. Follow the guide to alter your language/region on Facebook:
1. Open Facebook and click on the Menu. For Android users, you will see it in the upper-right corner. For Android users, you can find it at the screen bottom.
2. Head over to Settings and Privacy and click on Settings.
3. Select Language and Region from the left column.
4. Click Edit to choose your preferred language.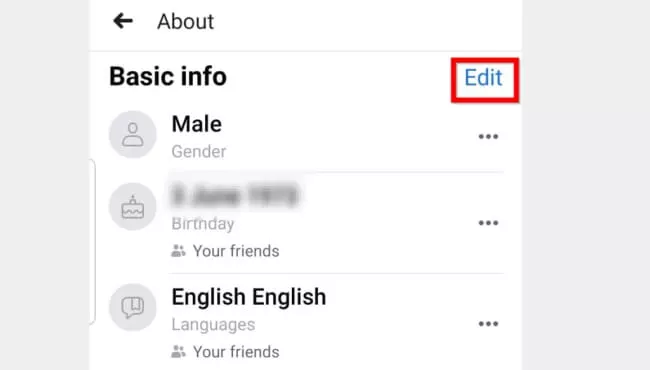 Method 5: Remove Browser Add-ons or Extensions
Facebook Marketplace not working issue may also stem from the installed 3rd party add-ons or extensions on your browser. Malicious extensions can render Facebook's behavior abnormal, and add-ons may allow 3rd parties to view, copy and change Facebook information. 
In this case, Facebook will detect abnormal behavior on your account and limit its access consequently. Therefore, you may resolve the problem by removing the web browser's add-ons. Here's how to do that:
1. Open Chrome on your PC and click the Hamburger Menu with three dots at the top right.
2. Click on More tools and then select Extensions.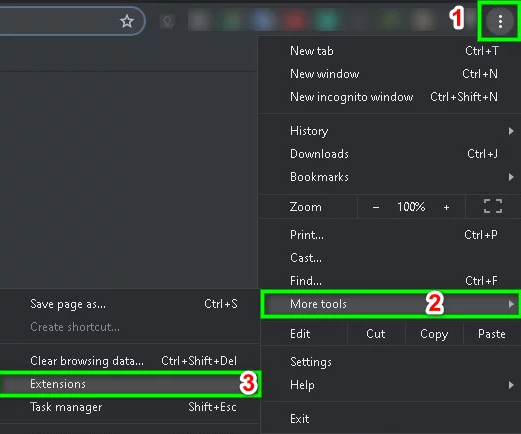 3. Find the extension you want to remove and click Remove at the bottom of the box.
4. Confirm by clicking Remove on the popup.

 
Sum up
Hopefully, these solutions can help you fix the Facebook Marketplace error. So, give them a try to use Marketplace on your device. 
No more content