Drawing is something that can be highly gratifying. With the advancement in technology, the concept of drawing has taken an enormous shape. If you want to create outstanding and excellent images and pictures, investing in good drawing software or app is always advisable. However, if you are on a tight budget and cannot afford the paid or subscription-based drawing software or apps, it may be a worthy choice to go with the free drawing software that can be handy enough. 
Top 10 Best Free Drawing apps and software for PC in 2022
While there are several apps and software available for smartphones and tablets, our focus in this article would essentially be on the free drawing software for PC. 
1. GIMP
GIMP is a freeware drawing software that comes with an open-source license. GIMP stands for GNU Image Manipulation Program. The software can be used for various application areas such as image retouching, editing, free form drawing, and image conversion into other formats. The standard interface and professional high-end graphics should make it a genuinely formidable choice.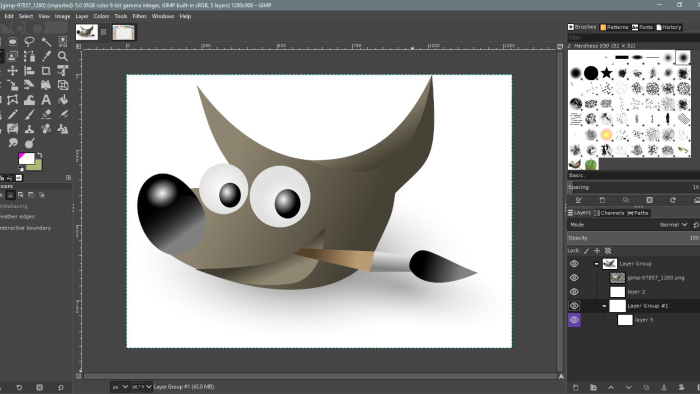 Pros 
High-end professional features 
Custom plugins 
High-end customization availability 
Can work with PSD files 
Cons
The UI may be a little more challenging for new users 
2. Krita
Krita is yet another powerful free drawing software for use on a PC. A faster and more flexible software for your image creation requirements provides professional-level tools and features. The free drawing software can be the best among the unique picks for almost all your individual preferences, whether you are a professional or an amateur artist. The ability to handle 2D and 3D animation and graphics makes the most decisive factor in its favor.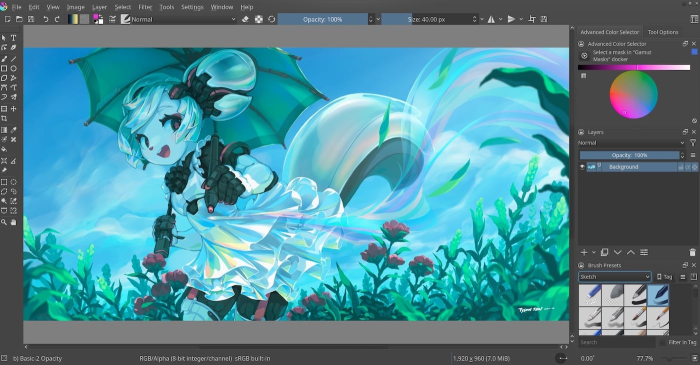 Pros 
Best possible customization 
HDR image support 
Support for PSD file format. 
Well designed brushes and other tools 
Cons
It may come with a few lags. 
3. Inkscape
Next on the list, Inkscape is a good choice for a graphic designer. It offers a lot of features and tools that it doubles as an excellent alternative for the premium software choice. A team of talented artists and enthusiasts created the software, which shows in the app's functionality. The simple and customizable interface would make it a genuinely formidable choice for practically every drawing need that you may have.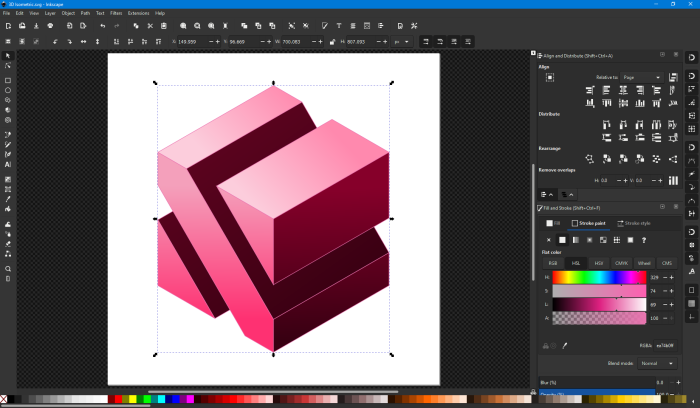 Pros 
A great range of vector management tools 
A significant number of file format support 
Optimized performance in terms of speed 
Cons
The text box does not have a good appearance
4. MyPaint
MyPaint is perhaps the best free, and stable open-source drawing software or tool is available for a wide range of operating systems such as Linux, Windows 10 or above, and macOS. The software is used mainly by digital painters around the globe. Easy to use and lightweight in construction, this one should be your prime choice. The features such as pressure-sensitive writing and layer management are a few of the features that you would find quite enhanced and unique in almost every right.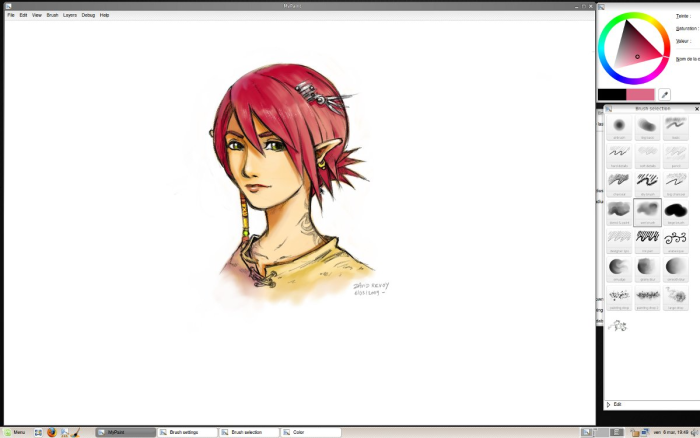 Pros 
A dynamic brush library
An infinite canvas size 
User-friendly interface 
Shortcuts can be added 
Cons
A few features may tend to be slower. 
5. MediBang Paint
The MediBang Paint is a fantastic tool for creating cartoons and comics. The support for comics, manga, and digital art makes it the right choice for the most prominent free drawing software for PC. It provides you access to many features such as layer management, smooth workflow, easy comic panel, good community support, and many more. Over 800 different backgrounds preinstalled on the software should make it a universal tool.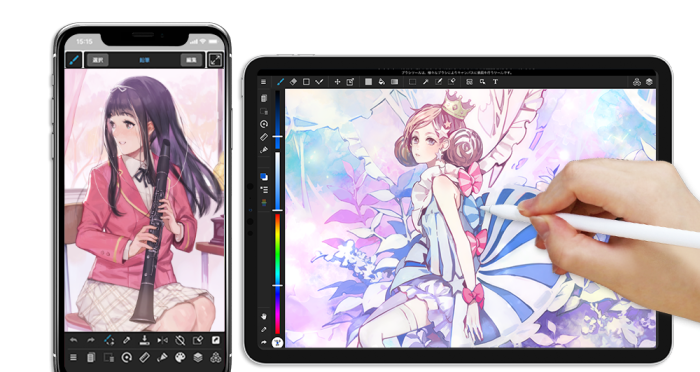 Pros 
A very simple interface 
Support for PSD file 
Support for multiple platforms 
Versatile brush presets 
Cons
Pop ads can be distracting 
6. Microsoft Paint 3D
Coming from Microsoft, the software should indeed be great and most essential picks for enjoying the most amazing experiences for one of the full-fledged experiences for the best free drawing software tools ever. The paint 3D can be a more accessible and kid-friendly solution ever. It should be the quick solution for creating three-dimensional objects and animations. It works seamlessly with other Office apps such as Word, PowerPoint, and the like.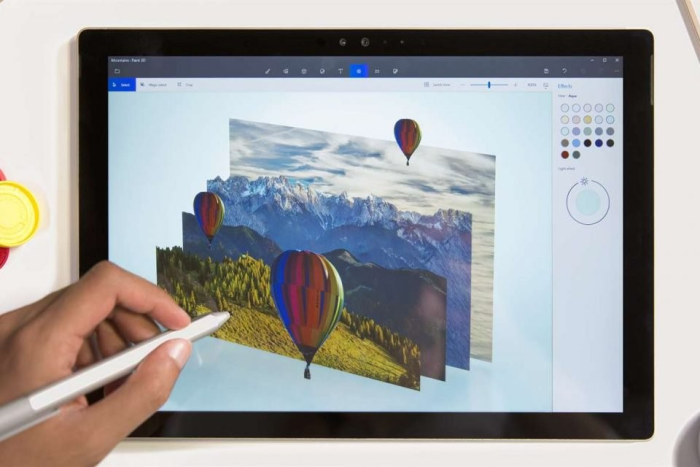 Pros 
A huge number of painting effects 
An effective 3D image editing 
Easy to use software 
Cons
Standard editing tools may not be available 
7. ArtWeaver Free
If you are looking for the efficiency and performance of Photoshop but cannot afford it, the other alternative that you should go with would be to opt for ArtWeaver Free. Relatively closer in functionality and features to Photoshop, it provides you a choice for a compelling photo editing capability. Some of the remarkable features that you would find can include realistic brushes, a user-friendly interface, additional editing filters, and many other features. In addition, the built-in creative editors that form part of the software can prove to be quite impressive in every respect.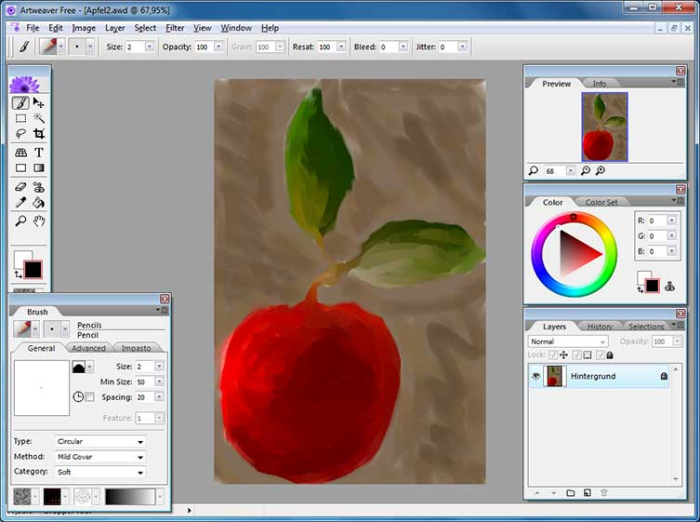 Pros 
A highly realistic set of filters and effects. 
Effective editing tools 
User-friendly software 
Configurable brushes 
Cons
Text features are not up to the mark. 
8. Vectr
Vectr should ideally be the most specific feature for the perfect free drawing software for Windows PC. If you are into creating cards, logos, icons, brochures, and other digital illustrations, this drawing software should provide you with a highly enhanced degree of performance enhancement. You can be assured of several high-end features such as image editing, built-in version control, real-time collaboration, and sharing of designs. The cleaner interface you stand to gain should be another outstanding feature.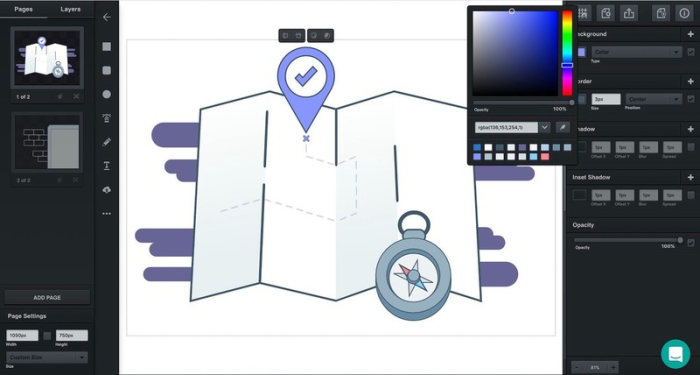 Pros 
Collaboration for your designs 
The help and tutorial section is truly intuitive 
Social media integration 
Gradient tools 
Cons
Ads can be a little annoying 
9. Expression Design
Expression Design is the primary and efficient professional-level drawing software for free. It provides access to web-based graphics, UIs, and vector graphics. The lightweight construction coupled with an easy-to-use functionality can be what should turn it into the perfect pick ever. A couple of valuable features that we found pretty interesting would include complete curve control and the Slice tool.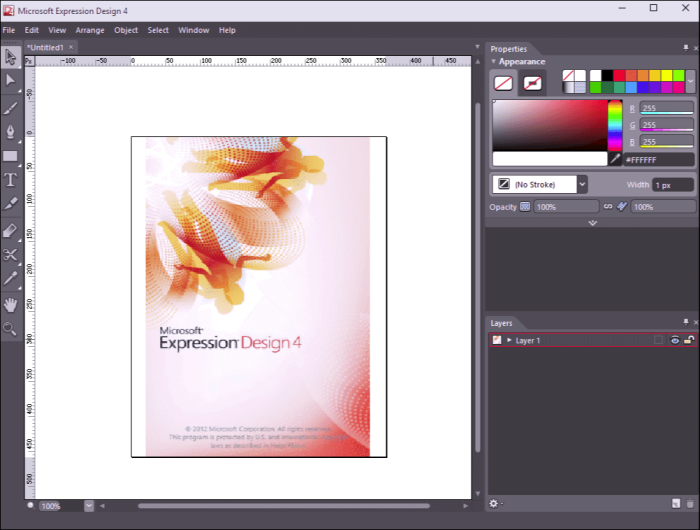 Pros
An easy to use the preview feature 
Bitmap export capability 
An exciting set of composing features 
A good number of visual effects. 
Cons
No advanced image editing efficiency 
10. Clip Studio Paint
Last but certainly not least, the Clip Studio Paint should be the right choice for enjoying the best exciting experiences when it comes to getting access to a genuinely formidable free drawing software that you can go with. It has been considered the right choice for character art & drawing and other options, including comics, manga, webtoons, and animation.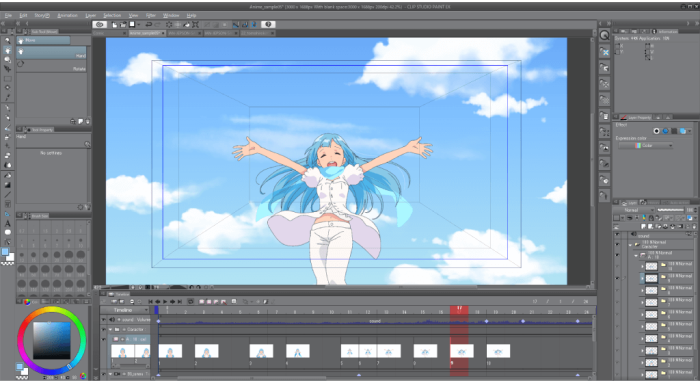 Pros 
Customizable brushes 
A significant number of vector tools 
A wide range of coloring options to choose from 
A huge community of users 
Cons
The Concluding Thoughts 
You will find many free drawing software to help you create brilliant drawings and images. If you are into digital art, it should be the most high-end experience that you stand to gain. 
When listing the best free drawing apps for PC here, we have made sure to choose the ones that have features comparable to industry leaders. So from that perspective, our first and ideal recommendation would be to opt for GIMP. But, of course, the other tools do have their plus points. So check out the review and pick the top tools to unleash your creativity. 
No more content