Most people prefer using Google Chrome, which is the most common browser. Whether you're a Mac or Windows user, this browser works on all platforms. Luckily, many extensions are available for the browser, allowing you to work more efficiently.
Many users wish to save background music from their favorite YouTube videos. Those who want to effortlessly convert YouTube videos into mp3 files can do it through Google Chrome extensions. Fortunately, there are numerous extensions enabling users to do just that. However, getting the Best YouTube to Mp3 Chrome Extension can be challenging, but don't worry. This article will help you find the top 10 Google Chrome extensions to do the job. Let's get going!
Top 10 Best YouTube to Mp3 Chrome Extensions
A Chrome plugin simplifies the process and allows you to download any YouTube video you want to convert into an MP3 file. Some of the best Google Chrome Extensions are listed below: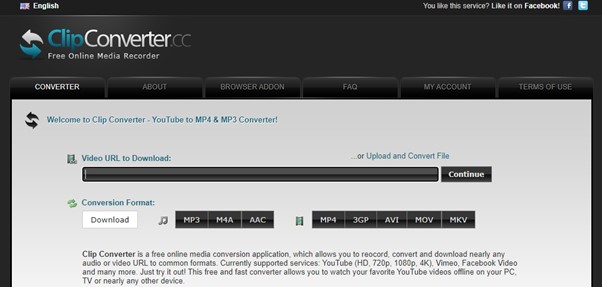 Clip Converter is a fantastic file conversion plugin for Chrome and other browsers. Thanks to this free browser extension, easy conversion of YouTube videos to MP3 files is now possible with flexible output formats. To speed up converting files, you must install this extension.
The download option will appear on the YouTube screen once you've installed the plugin. The window will provide you with various formats for downloading or converting the selected file. It allows you to convert files into M4A, M43, and MP3 formats. The MP3 file is downloaded in seconds after you press the download button.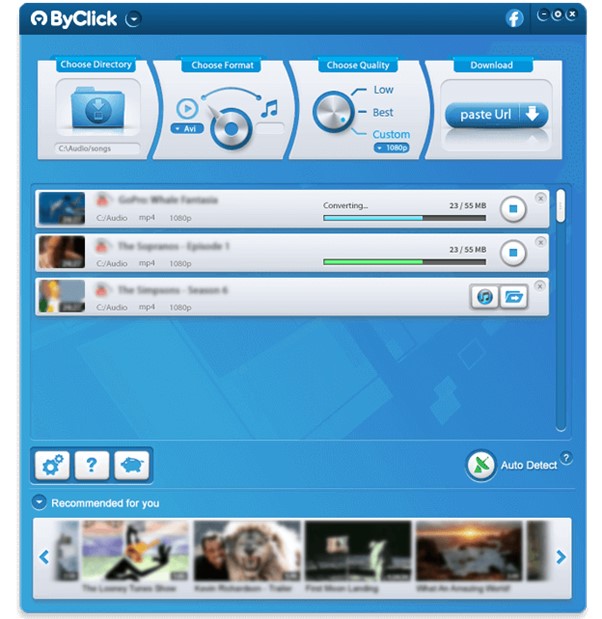 Using By Click Downloader to download music from YouTube is a safe and dependable option. It works for all browsers, including Chrome, Edge, and Firefox. It also works with Facebook, Instagram, Twitter, Dailymotion, and other social media networks. You can even manage the quality of the audio. There are three quality levels to pick from the best, the regular, and the custom. You can also keep track of the download quality for each download.
To download a video using this Chrome extension, open the video. A little notice will show in the lower right corner of your screen as soon as you do that. Whether you save the MP3 or the video is entirely up to you at this point.
YouTube MP3 Downloader is the next Google Chrome MP3 downloader extension on the list, which is pretty popular. It will allow you to convert YouTube videos to MP3/MP4 format in a matter of minutes. You don't have to pay anything to get started. The YouTube to MP3 downloader plugin has been around for a long time and has maintained its quality.
With this Chrome extension, you have to click the download icon in the window to transform a YouTube video to MP3. After that, choose the file type (such as MP3 160 K) and click the Click to Download option. That is all there is to it.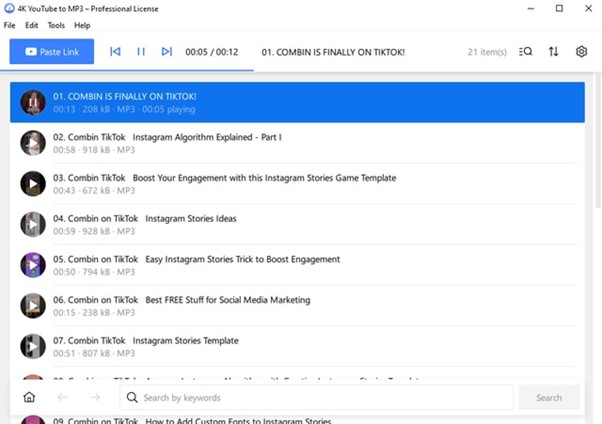 To extract high-quality audio from YouTube videos, 4K YouTube to MP3 extension is your best option. The best thing about this Chrome extension is that it's not only for YouTube videos but also for other platforms. If you're looking for a Chrome extension that enables you to download audio from a wide range of social media sites in addition to just YouTube, this is the one for you.
Another reason it's presently one of the most acceptable YouTube to Chrome MP3 extensions is that it's made in a basic style without any additional unnecessary features or complicated options.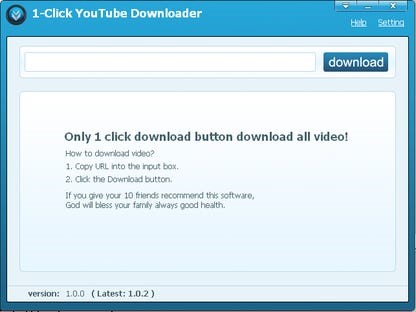 1-Click YouTube Downloaderis a fantastic YouTube video converting extension. Using this plugin, you can download and convert YouTube videos to MP3 with a single click. It can process almost every file format, including mp4, Flv, WebM, and many more. You may download or convert files in a variety of formats. The download button makes it simple to install the extension. There is nothing more to do than click the download button below the video and select your preferred download option.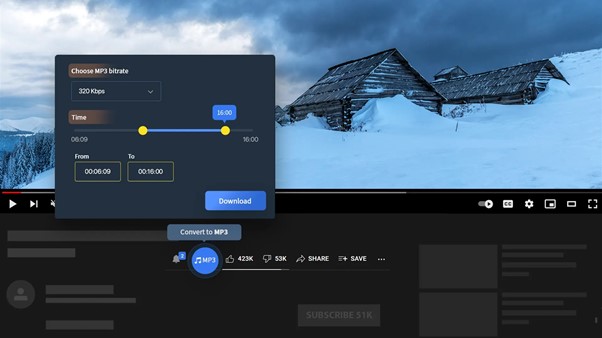 top-10-best-youtube-to-mp3-chrome-extensions-6.jpg
Alt: Addoncrop's YouTube to Mp3 Extension interface
It is a YouTube to MP3 downloader extension that works on all major web browsers, including Internet Explorer, Chrome, and Firefox. Bit rates of 96Kbps, 128kbs, 256kbs, and 320kbs, are all supported. Because it doesn't transfer you to another or is backed up by a third-party website for conversion, you're just one step away from completing your task.
You can trim and chop the portion of music you've downloaded and save it as your library with just one click. With this Chrome-based YouTube to MP3 converter, you can even alter the location of the download button.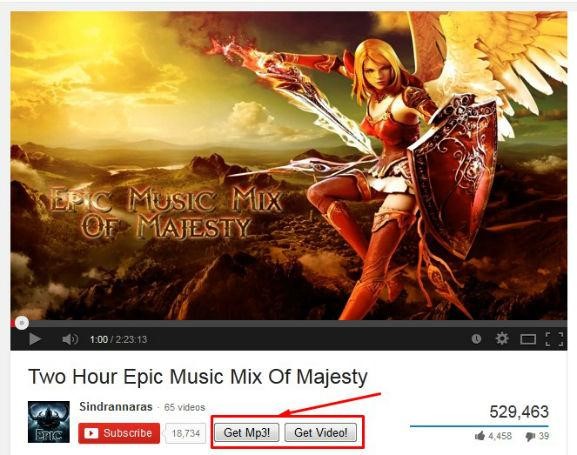 FullRipis a YouTube to mp3 Chrome extension which works not just on Chrome but also on other browsers like Firefox and Safari. An additional feature of this plugin is that you can download YouTube videos and convert them to an mp3. Because of its one-of-a-kind function, this Chrome extension has earned a place among the most acceptable YouTube to mp3 converters.
You'll see two buttons underneath the video preview in the YouTube window. There is a choice between saving the video as a mp3file or downloading it as a video file. It will start downloading as soon as you click the button on the extension.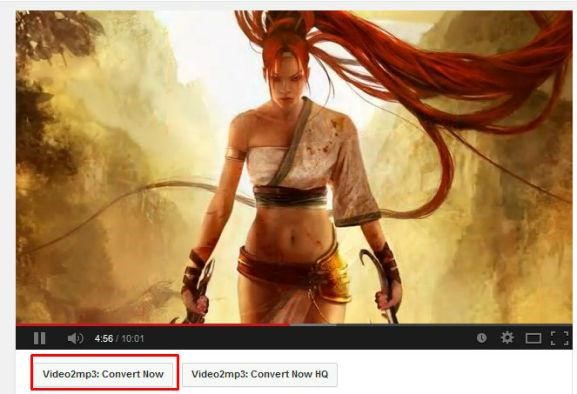 You can transform YouTube videos to mp3 using the Video2mp3Chrome plugin. To make the conversion procedure more convenient, this extension can be installed in Chrome, Safari, and Firefox. Using this plugin is one of the simplest ways to convert a video to audio.
The video can be downloaded in two ways with this extension. There is a choice to convert now or convert now high-resolution (HQ), and you can select the appropriate choice based on your specific needs.

Thanks to Ytop1, downloading MP3 from YouTube is now easier than before. It allows you to download high-quality YouTube MP3s so you can listen to them offline and for free when you don't have an Internet connection or wifi.
Ytop1 is compatible with Android, PCs, tablets, and smartphones. Using Ytop1, you can easily download the whole YouTube collection and convert them to MP3s to generate customized ringtones for smartphones.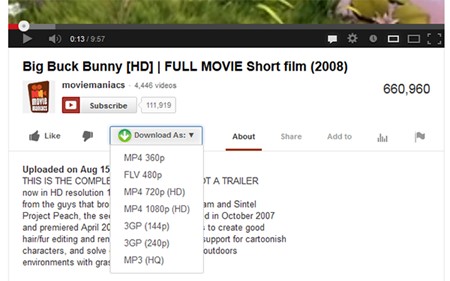 Using Easy YouTube Video Downloader Express, you don't have to deal with software that requires you to copy and paste URLs to download YouTube videos. YouTube videos can be saved on your computer with the help of this extension.
It does not need the installation of any other software or the use of another website. Click the download button, and the downloading begins without leaving the YouTube website. The download button is available right below the video, from where you can download the video in any format and quality.
Conclusion
Having a chrome extension saves you from getting the software to download YouTube videos in mp3 format. But finding the Best YouTube to Mp3 Chrome Extension is a difficult task. However, with the top 10 Chrome extensions discussed above, you can pick the one that suits your requirements and start converting your videos!
No more content