Have you ever wanted to watch a video or play a game with a group of your family or friends and then realized that your android screen is too small to suffice? Your phone's screen might be able to accommodate viewing for two people, but your group is more significant than two people. Android manufacturers have been manufacturing bigger and bigger screens, but there is a limit to how big a mobile device's screen can be.
In this article, we have compiled a step-by-step guide for you and your group to enjoy the pleasures of a big-screen viewing. Screen mirroring allows you to project the image on your android screen to your TV screen. Many methods can be used to achieve this, but if you own a Philips TV, continue reading for the best methods available.
Step by Step Guide to Mirror Android to Philips TV.
ApowerMirror is one of the best and easiest apps to mirror your Android or even iOS devices to a larger screen. One of its major selling points is that it mirrors your device without lag, making it an invaluable tool for video game streaming and making presentations. Other applications of ApowerMirror are home entertainment, streaming of videos on your local storage, and streaming live videos.
Some of the notable features of ApowerMirror are:
It allows for simultaneous control of android devices.
You can take screenshots and screen records.
It can mirror your PC to other devices.
It allows for stretching of the image in full-screen mode.
Price: It costs $39.95.00/Yearly, $59.95/Lifetime.
Compatibility: Windows
The steps to take for a successfully mirroring your Android to your Philips TV are:
Step 1: Download and Install the ApowerMirror App on your Android and Philips TV.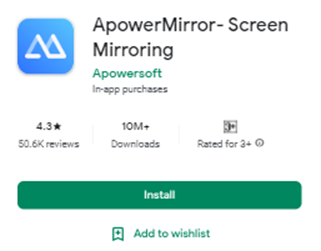 Step 2: Link both devices to the same WiFi network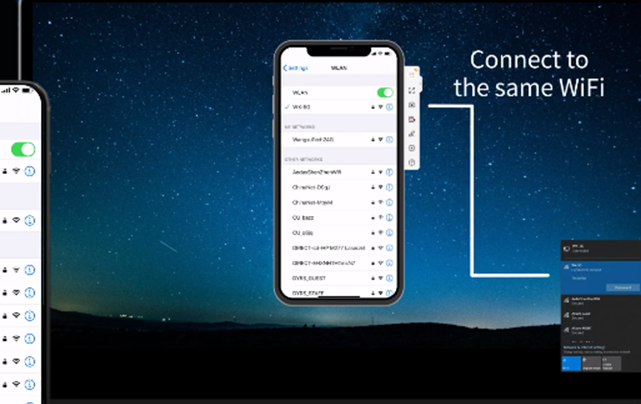 ApowerMirror uses wireless connectivity for its screen mirroring technology. You must ensure that both your android device and your Phillips TV are connected to the same WiFi network.
Step 3: Launch apps and connect your android to your Philips TV.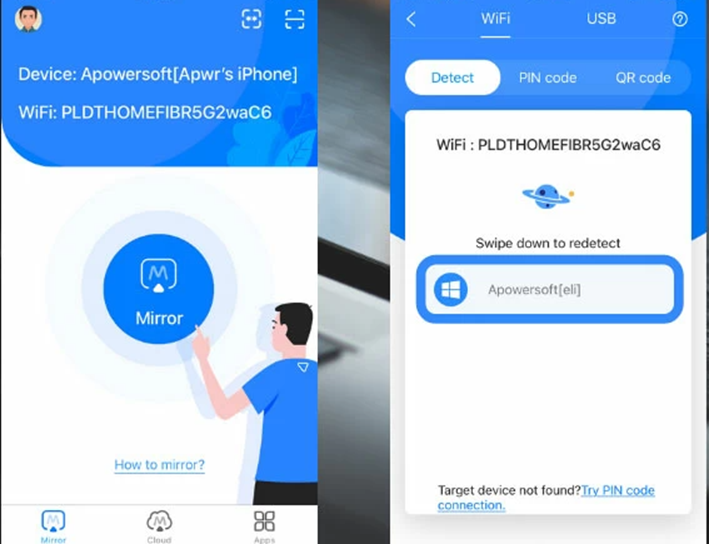 Launch ApowerMirror on your android device, tap "direct", and select your TV's name.
Step 4: Tap the blue "M" button on your android screen
Tapping the "M" button will start the mirroring process. Now, you can play any video, audio, or game file on your android device and watch it in real-time on your Philips TV.
There are so many use cases of ApowerMirror, for example, if you need to make a PowerPoint presentation and you are not currently able to link up your computer with the office TV. If you want a group of friends to watch you playing a game with another opponent, if you want to watch a movie with your family and the movie is only present on your phone's local drive. These scenarios and so many more will require that you can display your android screen on a larger TV screen. ApowerMirror is the best app you can use in any of these situations.
Pros:
Allows you to mirror your android screen without lag
Can connect to your TV, PC, or Mac.
It removes the barrier of distance; AirCast on ApowerMirror allows you to mirror your android device from any location in the world to your Philip TV.
You can screen mirror on up to 4 devices at a time.
Cons:
There is the possibility of reduced image quality.
If the memory space of your android device is almost exhausted, you might need to clear up some space before downloading the app.
Sum Up
In conclusion, there are so many scenarios that may arise in everyday life that will require you to display the contents of your Android screen for a larger audience (business, friends, or family). The easiest method is to mirror your screen to a larger screen.
Follow our step-by-step guide to mirroring your Android device to your Philips TV with the ApowerMirror app, and you'll always have a quick, excellent and easy way to perform all your large-screen-viewing functions.
ApowerMirror is the best tool for screen mirroring. It is fast, does not lag, can connect with numerous devices at a time, and can be remotely controlled.
Price: It costs $39.95.00/Yearly, $59.95/Lifetime.
Compatibility: Windows
No more content