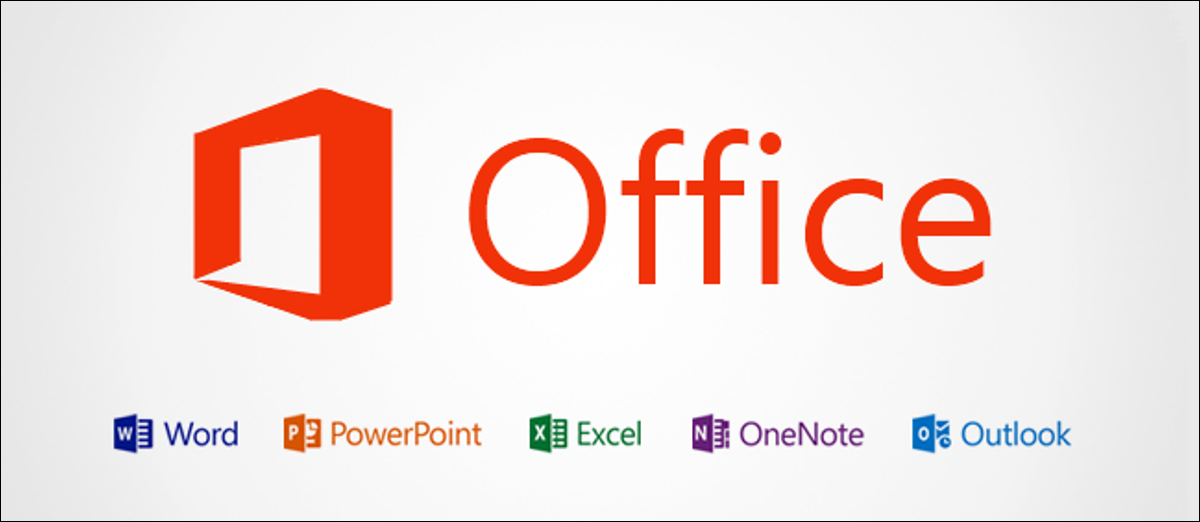 A product key is a form of protection prohibiting unauthorized copying and installation, which is implemented by the Office. This string of letters is vital as it's a unique identifier that the software requires to decode to verify your copy is legal. 
 
However, what if you lost this essential sequence of characters when it comes to reinstalling Office or stumbling across a computer crash? Does that mean you can not reinstall Office ever again? The answer is no. In this guide, we will walk you through 4 efficient troubleshooting methods for you to tackle this agonizing problem with ease.
Specific Guide on How to Find Microsoft Office Product Key
Method1: Find Your Microsoft Office Product Key via EaseUS Key Finder.Support: Office 2003~2013, 2016 MSI
EaseUS Key Finder is a powerful and comprehensive key finder tool capable of retrieving access to all your Office product key and allowing you to export and copy your product key to a secure location with a simple click. EaseUS Key Finder distinguishes itself in that it lets you regain product key with much fewer steps compared to its rivals.
 
Features:
Find WiFi and Browser passwords
Scan dead or unbootable Windows
Get licenses for Office 2003~2013, 2016 MSI
Price: It starts $19.95/Monthly.
Compatibility: Windows 11/10/8.1/8/7/Server
Detailed steps on how to find Microsoft Office product key 
Step1.Tab the "Application" button at the "Registry Key" dropdown.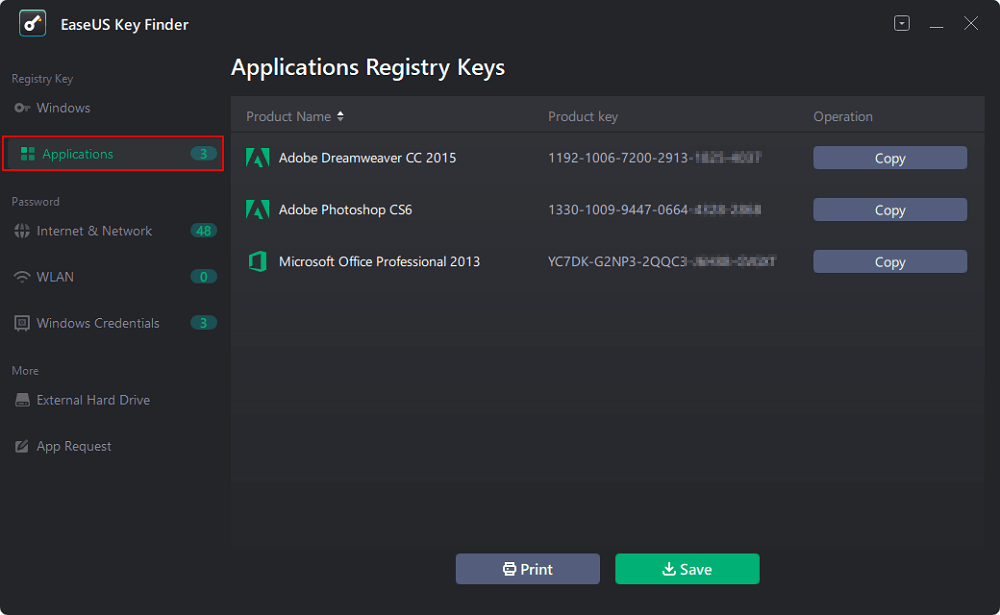 Step2.The whole keys of installed software will appear on the panel of View Applications Registry Keys. You can either copy the product keys or directly click "Print" or "Save" to export the sheet.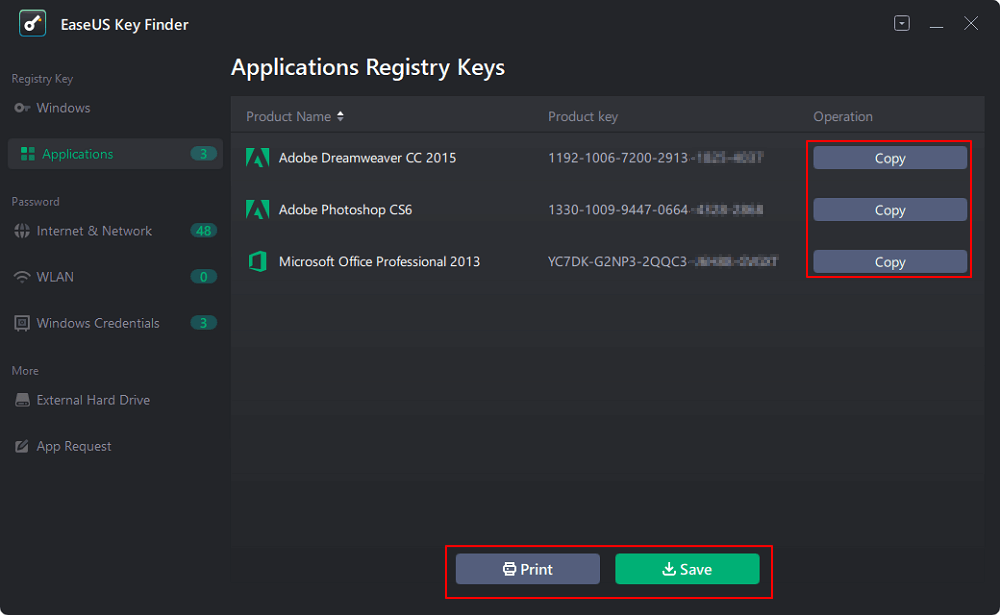 Method2: Find Microsoft Office Product Key via LicenseCrawler.
You can also try LicenseCrawler to decrypt the key. 
Specific guide:
Step1. Navigate to http://www.klinzmann.name/licensecrawler.htm and click Download. After that, tap one of the links under the ″Portable-Version.″
Step2.Follow the on-screen instructions to download the zip file and then unzip it, which will leave you with a folder containing the App. There is no need to run any sort of installer since this App is portable
Step3.Open the new folder and double-click LicenseCrawler.exe.
Step4. Click Search yet ensure you close all pop-ups. The App will scan your registry.
Step5.Scroll down and search for an entry beginning with one of the strings of text as below:
HKEY_LOCAL_MACHINE\Software\Microsoft\Office\14.0 (Office 2010)
HKEY_LOCAL_MACHINE\Software\Microsoft\Office\12.0 (Office 2007)
Step6.Look for the product key after ″Serial Number″, which is 25 characters long and then grouped into five sets of letters and numbers.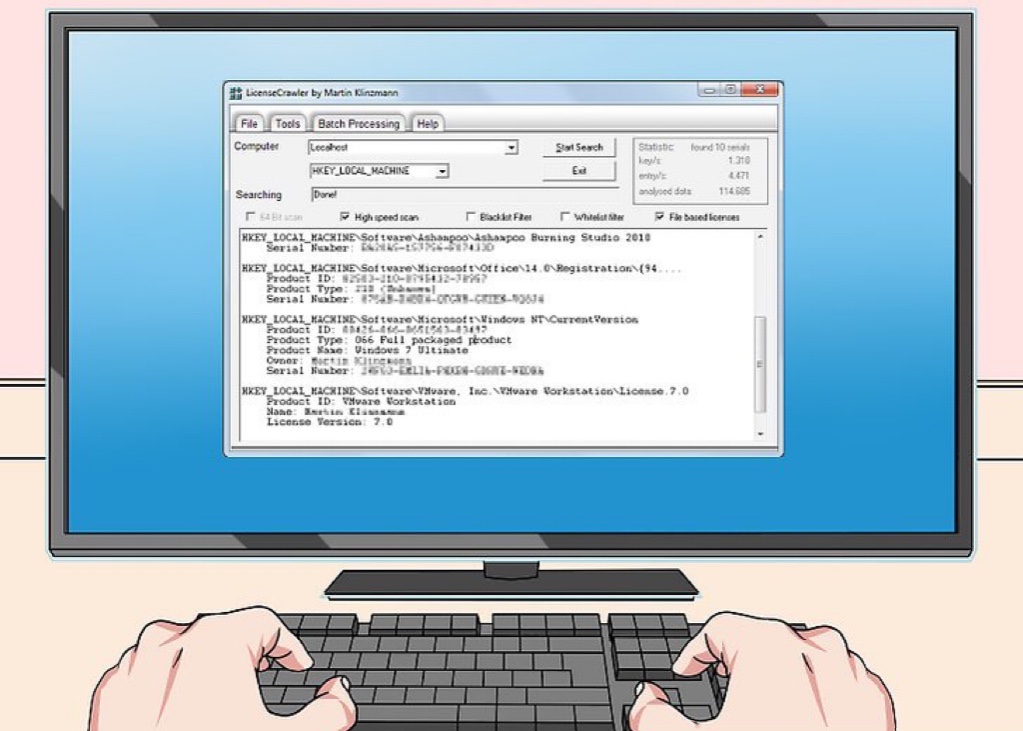 Method 3. Find Office License Associated via Normal Ways
Your Microsoft product key could be viewed online if your Office was bought and downloaded online. Here come specific steps on how to find them.
Step 1. Navigate to the official Microsoft and sign in to your account, which was used to purchase or activate Office. 
Step 2. Your Office serial key will appear on your Office account page.
Check from email: You may get the license key from the email receipt if your Office was downloaded via an online store. You can check your mail to find your key if you haven't cleaned it off.
Find from system registry: The Office serial key can also be found from the registry as it has been stored on the hard drive where you downloaded Office. Yet you are restrained from reading it normally as it is encrypted with binary code.
Printed on a sticker: You might be able to view your license key on the Certificate of Authenticity sticker on your computer if your device comes with the Office program.
Check the physical packaging: The product key should be on the packaging if you bought Office in the box. If you don't see it, you'll usually find instructions on the box for finding the product key online.
If your version of Office came with a product key card that has a PIN, go to https://office.com/getkey and enter the 27-digit number from the card.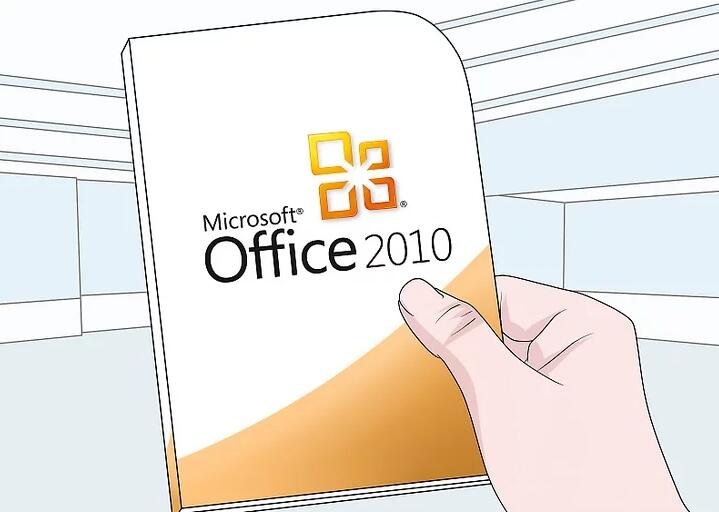 Check the holographic sticker on your computer: If Office was already installed and registered on your computer when you bought it, the product key should be printed on a holographic sticker somewhere on the unit.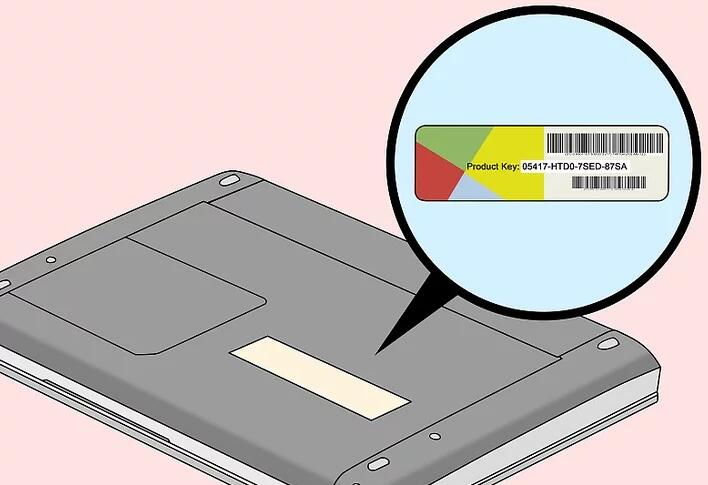 Method 4: Contact Microsoft Support
If none of the methods outlined above can settle down your problem, then your last resort is contacting Microsoft directly, which asks for your proof of purchase. 
To do so, navigate to https://support.microsoft.com/en-us/contactus and click Get Started.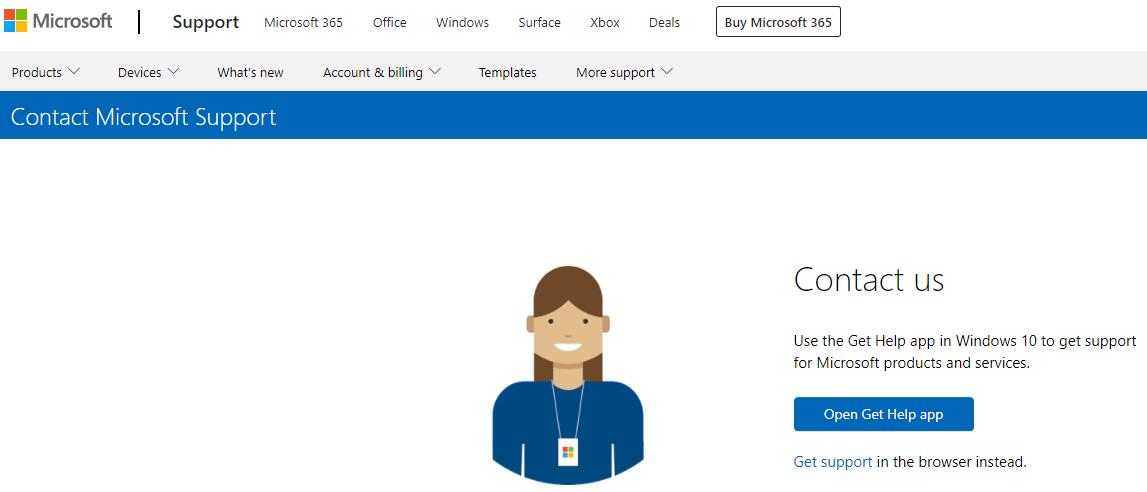 Sum up
Here are four ways to find your Office product keys. If you want to locate your product key readily and extract all Microsoft Office products with simple clicks, then EaseUS Key Finder is your best choice.
No more content