The digital workspace relies heavily on file compression. ZIP files compress data, allowing them to deliver more data faster than ever. This is why ZIP files are so widely used by enterprises worldwide. But what is a ZIP file, exactly?
A ZIP file is a typical format for compressing several files into a single folder. This compresses the file size, making it easier to transport or keep. After receiving a ZIP file, the recipient can unzip (or extract) it and use it in its original format.
ZIP files function similarly to standard folders on your computer. They keep all of your data and files in one location. However, the contents of zipped files are compressed, reducing the amount of data used by your computer.
ZIP files can also be referred to as archives. All of the compressed files are contained in one archive. If you need to compress a single file or a group of files, the ZIP file format is one choice.
In a commercial setting, zipped files can be used for various purposes. Let's say you have many files to send to a colleague or client over email. You'll get an error warning because of file size if you try to send them all at once in an email attachment. As a result, you could try sending each file as a separate email. However, this takes time and effort and may result in duplicate files.
You can bundle all the files and attach that single ZIP file to your email to send them all at once. After that, your recipient can unzip the file by downloading it and clicking on it.  Compressing zip files might help you save space on your computer's hard drive.
So, how do you tell if a file is a ZIP archive? Simple. You're looking at a ZIP file if the extension .zip appears at the end of the file name. In addition, the file's icon would be changed.
Keep reading this article on how to create, extract, and password protect a zip file.
How to Create A Zip File
Ashampoo Zip Pro 4 isn't just an ordinary zip file tool; it has the features to compress, extract, send and encrypt your files. It manages 60 total archive types and creates and encrypts within no time. It's the world's fastest zip for Windows.  To create a zip file, here are some steps to guide you:
Step 1. Run the tool and press "New Archive."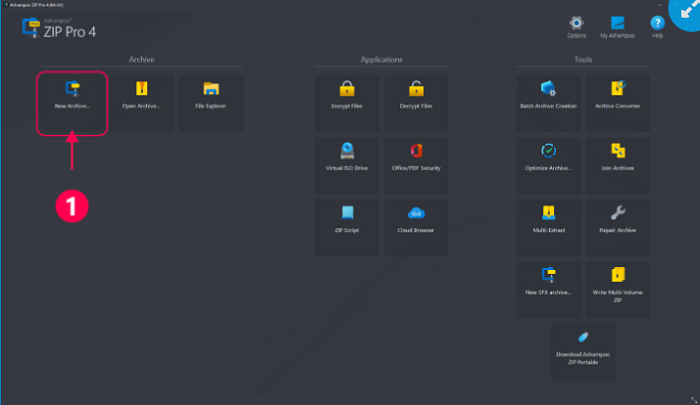 Step 2. Then type the name of the archive file and Save.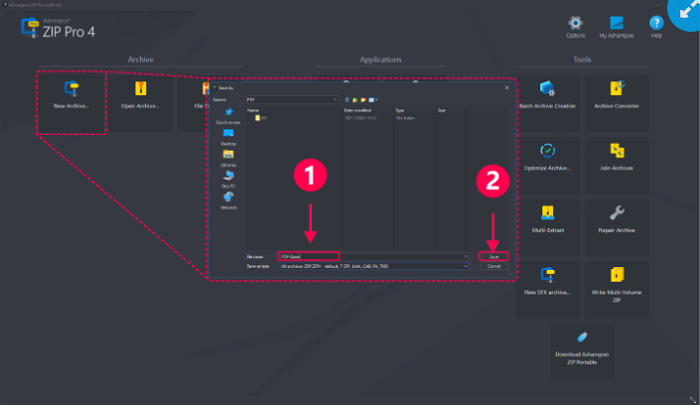 Step 3. Then choose files to include in archives and click "Add" to create a zip folder.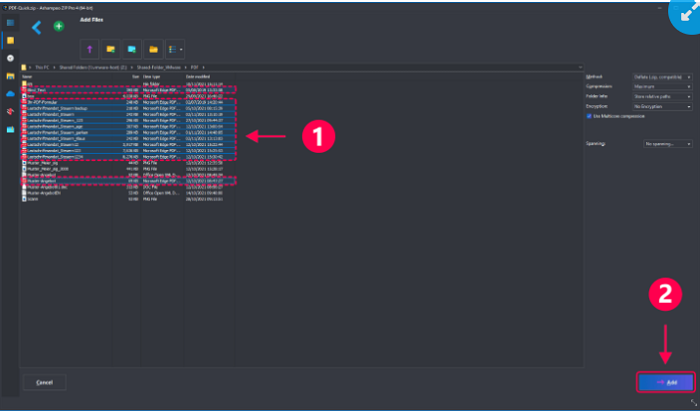 Step 4. The screen with content will appear which you can make modifications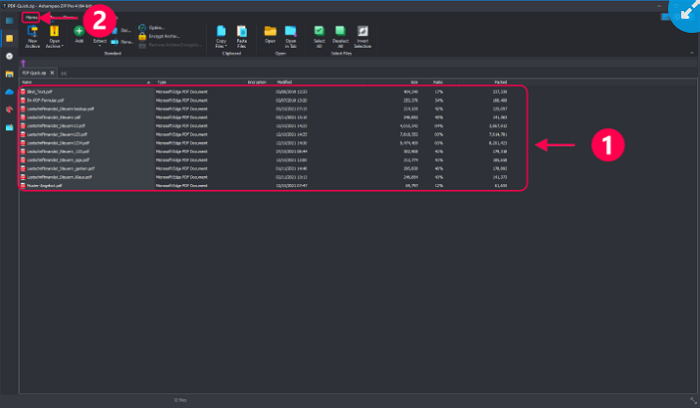 How to Extract A Zip File
Zipping files helps us store many files in one folder without disorganization. Whereas extracting files is a valuable way to utilize the zipped files, and zipped files can't be viewed or used without extracting them. Although you can extract a zip folder with the built-in settings, you can always use Ashampoo Zip Pro 4 to extract your zip folder.
Here are the steps to guide you on how to extract a zip file by using Ashampoo Zip Pro 4: 
Step 1. Choose the archive from the home page. If it isn't listed, utilize "open archives."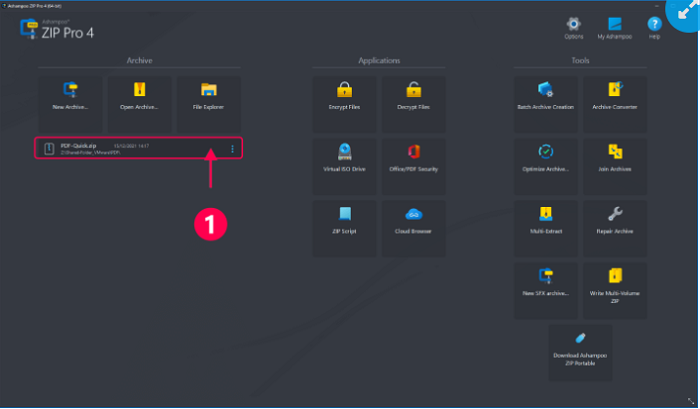 Step 2. Then the content will be listed, and then press "extract" to proceed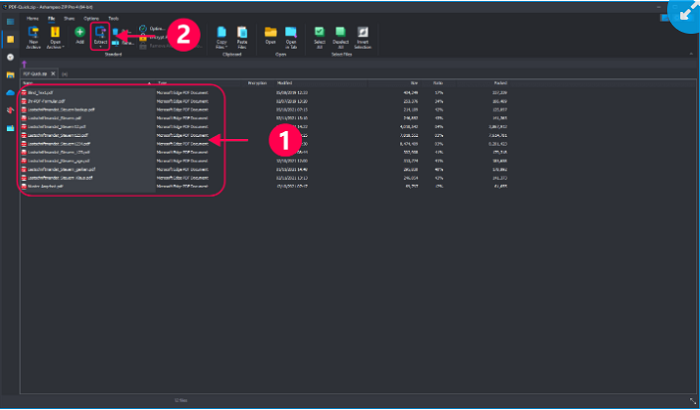 Step 3. Choose the desired destination point of the archive file and click "Extract."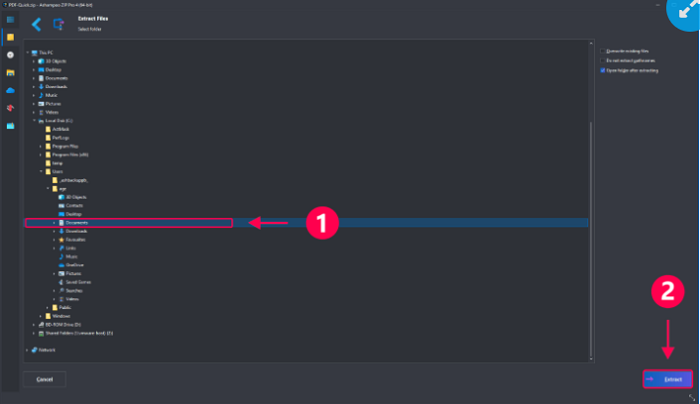 Step 4. Then a new Windows Explorer screen will appear with extracted files.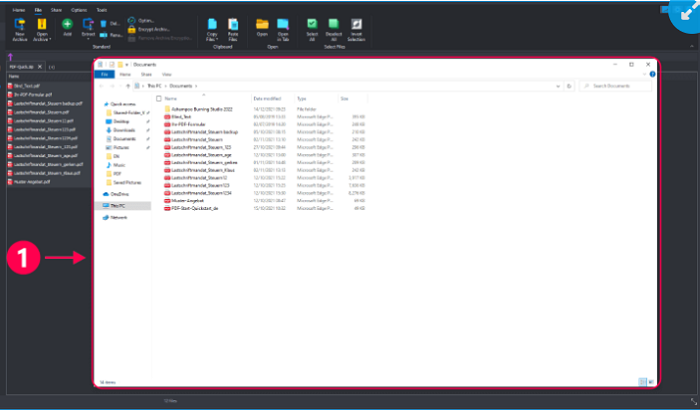 Bonus: How to Password Protect Zip Files
Some files are important and confidential and need a password to protect their privacy. You can put a password in any Windows version, and you can set the password to the individual file in a folder without a password. EaseUS LockMyFile is an excellent choice which can help to password protect your file easily. 
Price: It starts $29.95/Monthly.
Compatibility: Windows 2000/2003/XP/Vista/7/8/10/11
The steps are the same, and here are some steps to protect your file and put passwords to prevent security concerns. 
Step 1. Open the tool and press "Locking file," then select "lock the file" from the right corner of the screen.
Step 2. Name the file and press "Open."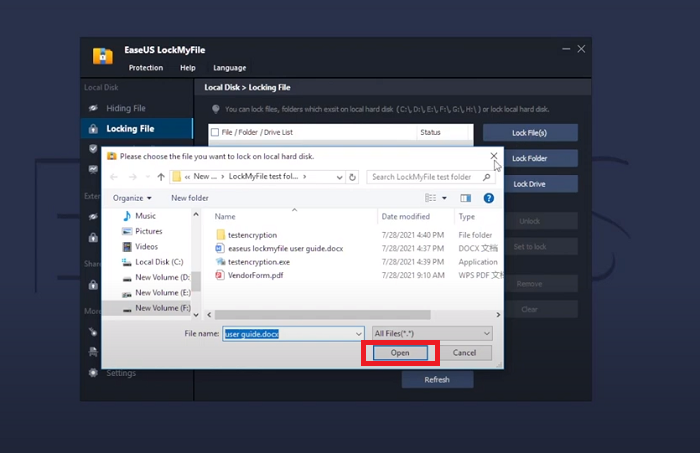 Step 3. A new window will appear, set the password and then press "Ok."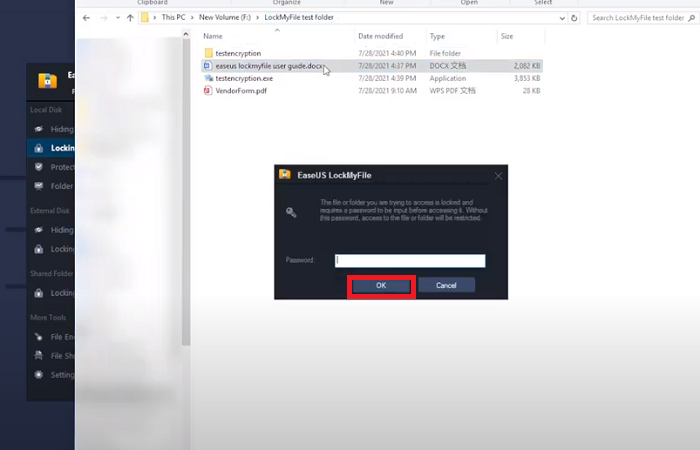 The Bottom Line
To summarize what has been said so far a ZIP file is a more efficient way to store or transfer data. It helps to organize a number of files in one folder and send them to others. It is a convenient way to transfer multiple ways, especially in business communications.
Although there are a lot of tools and applications available to zip and extract zip files, Ashampoo ZIP Pro 4 is the most effective tool out of them all.
Ashampoo ZIP Pro 4 compresses and decompresses all standard formats with a single mouse click. You can create, convert, and restore archives quickly, easily, and for free. It is compatible with Windows 7, 8 and 10, as well as Windows Server editions.
Ashampoo ZIP Pro 4 supports a wide range of high-security formats, regardless of the data you're working with. So, use Ashampoo ZIP Pro 4 and create, and extract zip files conveniently.
No more content