NVIDIA graphics card is highly recognized by numerous computer users since it allows its users to customize loads of options to create optimized experiences. 
NVIDIA Control Panel, on the other hand, is a key component in organizing and managing the properties of your graphics card, which may render NVIDIA Control Panel Missing fairly frustrating and annoying. Yet not to worry. In this post, we will show you concrete solutions to fixing this problem. 
How to Fix NVIDIA Control Panel Missing
There are a host of methods to tackle the NVIDIA Control panel missing. Some of these methods are basic troubleshooting, while others are advanced techniques. Read on and pick those befitting your situation.
Method 1: Restart NVIDIA Services
You can try restating NVIDIA services if its icon has also been missed from the desktop tray.
1. Press Windows key + R together to open the Run window, then enter services. msc.
2. Search for the items that own the NVIDIA name in front of them after the services window opens. With that, right-click each of the items and choose Restart from the menu that shows up.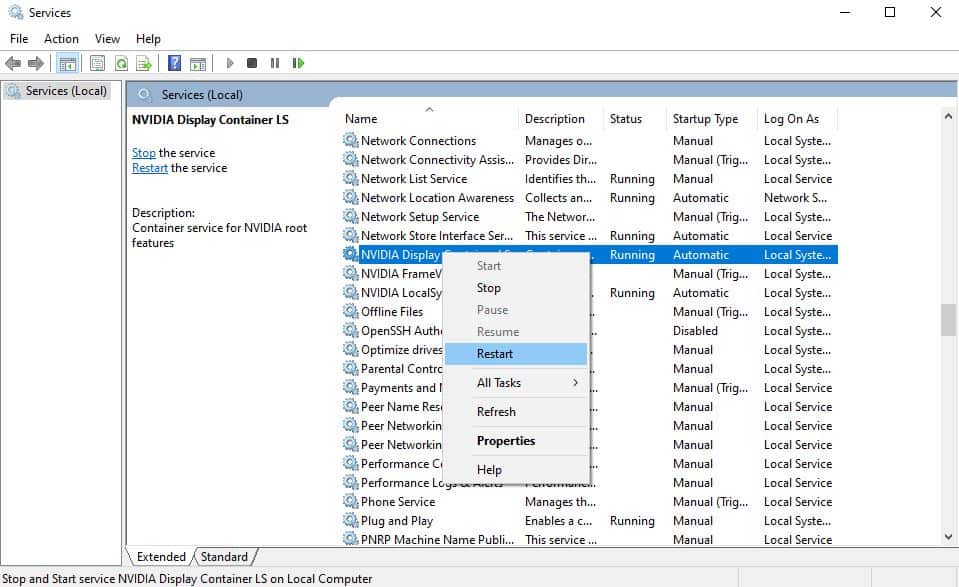 3. Right-click and select Start if the service is not running.
Note: In case you get the Error 14109 message, follow the below-guide steps.
1. Right-click on the Start option, and then tap Device Manager to open it.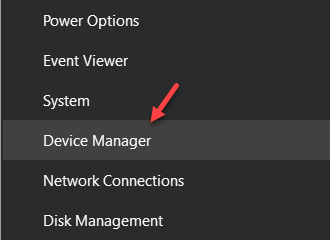 2. Find your graphics card's name here and right-click it. Then choose Uninstall Device. There is no need to worry about the process as it won't remove your GPU but eliminate all the faulty drivers.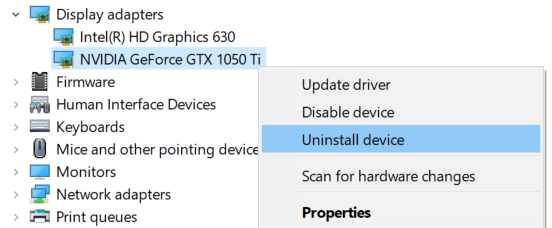 3. Restart your PC and check whether your missing NVIDIA Control Panel has been brought back. If not, reboot your PC and see it again
Method 2: Unhide NVIDIA Control Panel
Your NVIDIA Control Panel may get hidden simply by Windows during the upgrade from a previous version. Also, Windows 10 itself or added third-party software might automatically hide the icon, leaving it seems like it's missing. To fix this, follow the below guide.
1. Press the Windows logo key and R together to open the Run dialog.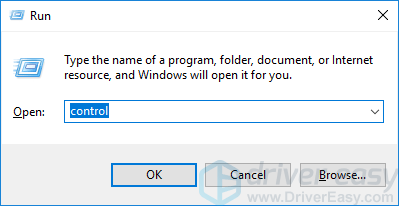 2. Enter "control" in the Run dialog and tap Enter. 
3. Head over to the upper-right corner and alter View to Large icons or Small icons.
4. Select NVIDIA Control Panel.

5. Select View or Desktop in NVIDIA Control Panel. With that, check Add Desktop Context Menu.
6. Right-click your desktop and check if your NVIDIA control panel reappears.
Method 3: Manually Launch the NVIDIA Control Panel 
You may force the NVIDIA Control Panel to appear by launching it manually in the first place. Here's how to do that:
1. Right-click on an empty space on your taskbar and select Task Manager.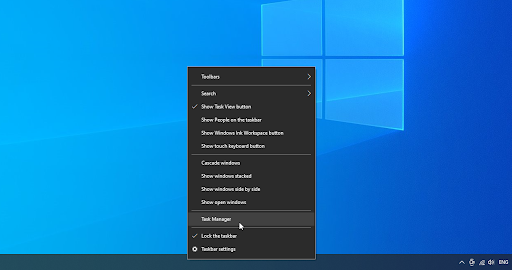 2. If the Task Manager opened in compact mode, ensure to expand details by clicking on the Mode details button.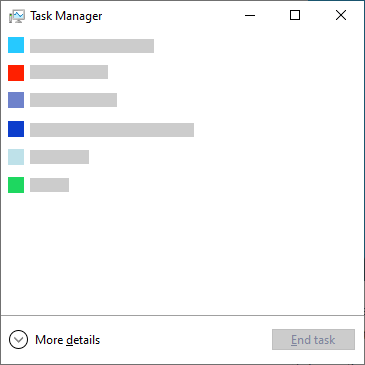 3. Scroll down until you find a process named NVIDIA Container. It's normal to have multiple versions of this process in your list.
4. Right-click on any of the NVIDIA Container processes, and then select Open file location from the context menu.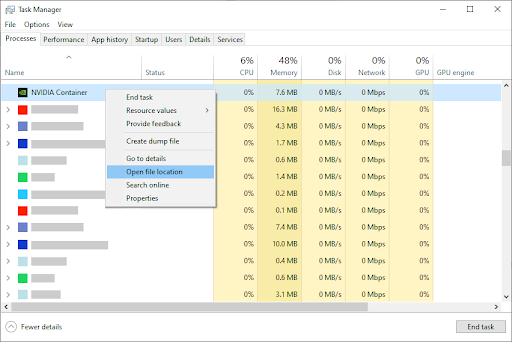 5. Tap the Up arrow adjacent to the File Explorer's address bar. Also, you can go to the C Drive folder and look for the Program Files folder to find the NVIDIA Corporation folder.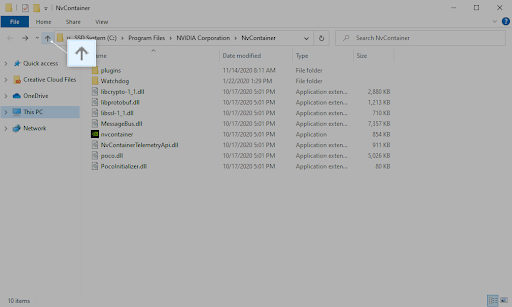 6. Open the Control Panel Client folder, and then right-click on the nvcplui.exe file. After that, select Run as administrator. If prompted, type your account password.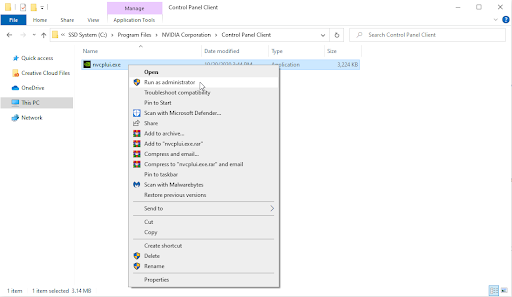 7. Check if the NVIDIA Control Panel reappears in your system tray or desktop context menu.
Method 4: Update NVIDIA Driver
There might be a driver problem if all the methods mentioned above didn't work. In this case, head over to Device Manager and update your NVIDIA Graphics Driver to settle the missing NVIDIA Control Panel. Here's how to do that.
Update display adapter driver automatically
1. Press the Windows and R keys together on your keyboard to open the Run utility.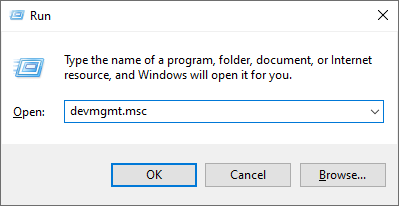 2. Enter devmgmt.MSC without the quotation marks. Then click on OK, which will take you to the Device Manager window.
3. Expand the Display adapters section by tapping the arrow icon to the left.
4. Right-click on your current driver, and then choose the Update driver option.
5. Click on Search automatically and reboot your computer once the process is done.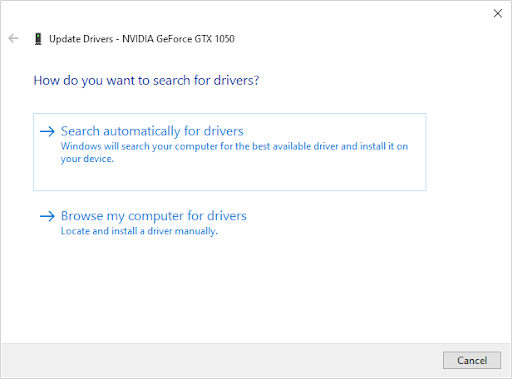 Update your drivers with a third-party app
As much as it's unnecessary to utilize a third-party app for driver updates, it's an available option for all Windows 10 users. You can resort to third-party updater tools such as Driver Booster, DriverPack, and DriverHubSolution to automatically update drivers.
No more content