What are Pokémon GO Hacks?
Pokémon Go is an augmented reality (AR)-based fiction fantasy game developed by Niantic that encourages you to go outside and look for Pokémon. It generates Pokémon at random on the map and labels specified spots (typically landmarks) in your neighborhood as Pokéstops and gyms. Collecting Pokémon, seizing control of gyms, participating in events, and so on are all ways to earn XP points and cash.
Since its release, Pokemon GO hacking has been one of the ways gamers have manipulated the game to have it easier with an edge over others playing. You may either put in the effort and walk about gathering items from various locations or take the simple route and learn the best Pokemon GO hacks.
Top 5 Pokémon GO Hacks in 2022
Here are the top hacks that can help you advance through the game levels quickly, acquiring all the necessary perks. Here are the top Pokemon GO hacks that can help you.
1. Spoofing
Spoofing in Pokémon Go involves changing your device's GPS data to fool the game's servers into thinking you're somewhere else.
Spoofing is widely used for different reasons by players. The most prevalent purpose is to get Pokémon that are only found in specific regions. Changing your location has advantages, such as obtaining exclusive Pokémon and discovering creatures not found elsewhere, such as region exclusives.
Below is a guide on how to spoof:
Step 1: Download and install any third-party GPS location app or GPS spoofing app of your choice, as there are various. This guide will be using Fly GPS. Download Fly GPS from the Play Store.
Step 2: In your Phone Settings, allow mock locations from your developer options and select Fly GPS. (If the 'Developer Options' is not in your Settings; Click 'About Phone' or 'About Device' in your device's Settings; To activate developer mode, tap on the 'Build Number' until the developer option is enabled. Go back and Click "Developer Options" in the Settings Menu).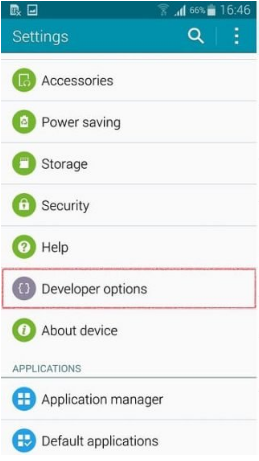 Step 3: Check the box on 'Mock Locations App' or 'Allow Mock Locations'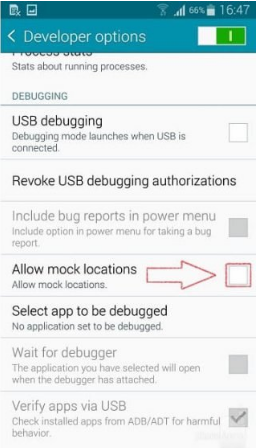 Step 4: Open the Fly GPS app and select the Location in Fly Gps select the location in Fly GPS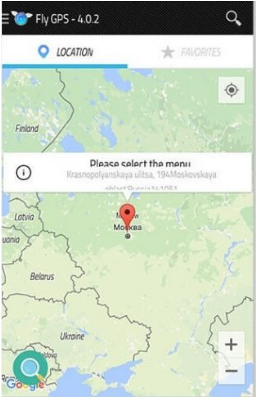 Step 5: Select the GPS Service Run Option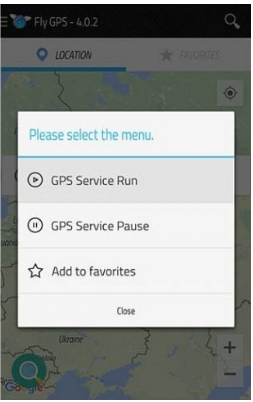 Step 6: Now, open the Pokemon GO app and enjoy playing.
2. The Level Up Pokemon GO Hack
When it comes to leveling up in Pokemon GO, players will want to accumulate as much XP as possible as soon as possible. However, while optimizing XP acquisition, keep in mind that leveling in Pokemon GO will be challenging and time-consuming.
The guide below will help you to level up fast:
Step 1: You should focus on perfecting your throws, which will yield the most extra XP regardless of the Pokemon caught. You must capture many weak pocket monsters, such as Caterpie, Pidgey, and Weedle.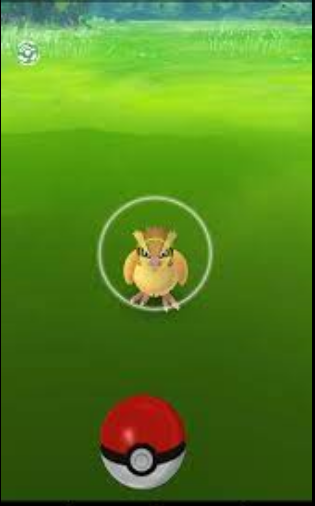 Step 2: The Lucky Egg item, which doubles any experience earned for 30 minutes, is the most important component for any player hoping to level up faster. Once you've acquired them, try to level up as many Caterpie, Pidgey, and Weedle as you can until evolution, which will let you max out your experience points and level up your character.
Step 3: Take advantage of any Pokemon GO events where Niantic boosts XP gains. Several events offer additional catch XP, raid XP, or just overall experience every year.
3. Botting
Bots are also known as false trainers. These are automated tools designed to give users a significant competitive advantage when filling their Pokedex with relatively little effort. In other words, Pokemon Go bots will play the game for you, which means you won't have to travel long distances to gather Pokemon.
Running bots require a level of computing knowledge to install and set up. Most bots run scripts.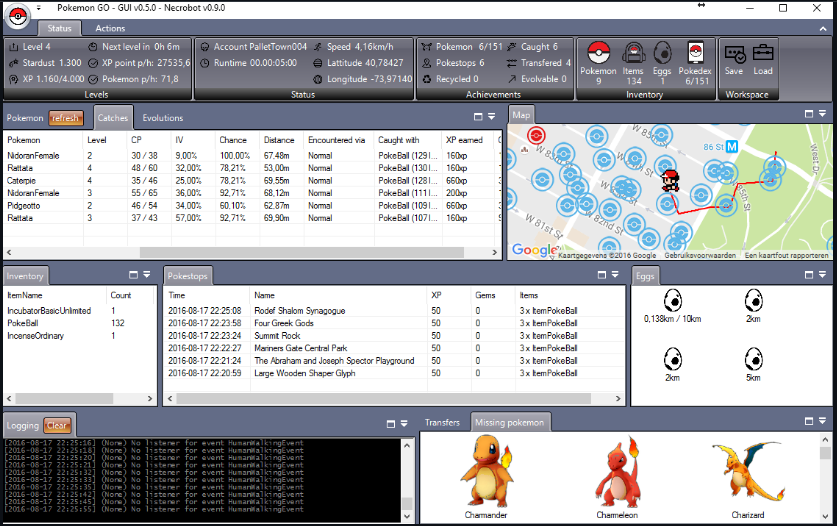 4. Multiple Accounts
People create many profiles in the names of their friends and family members and use them to swiftly seize control of gyms, as the term implies. The user will have many accounts, each belonging to a separate team. He'll then utilize these additional accounts to swiftly clear gyms before going into the primary account and filling up the gyms previously cleaned up. In this manner, the player will experience practically no difficulty gaining possession of a gym.
Using multiple accounts provides users with an undue advantage of being in two or more teams simultaneously.
5. IV Checkers
Individual Values is abbreviated as IV. It's a statistic for evaluating a Pokémon's battle ability. The greater a Pokémon's IV, the better its odds of winning a fight. In addition to its CP, every Pokémon has three basic stats: Attack, Defense, and Stamina. Each of them has a maximum score of 15, making a Pokémon's highest stat a whole 45.
It's crucial to know a Pokémon's IV to decide whether or not you want to invest in candy to develop it. Instead, spend your valuable candies developing a stronger Pokémon with a higher IV.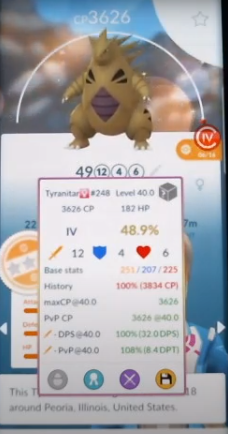 Bonus Tip: How to Skip Pokémon GO Catch Animation
As gamers, we are always in a rush at times, especially when there is a timed event. A good example is Community Days. You have three hours to capture as many of the featured Pokémon as possible. The long capture animation is a hindrance since it takes too long for the PokéBall to wobble, but this is how you may skip it:
Step 1: To go to the encounter screen, tap on the Pokémon. Choose your ball and load it with whichever berry you choose. Now, press and slide the ball icon to the left slightly (or all the way across the screen if you prefer).
Step 2: Grab the ball with your finger still in place and toss it with your steady hand.
Step 3: Take your other finger off the screen when the Pokémon is inside the ball, and the balls menu will emerge.
Step 4: Close it and tap the top left of the screen's 'run away' symbol.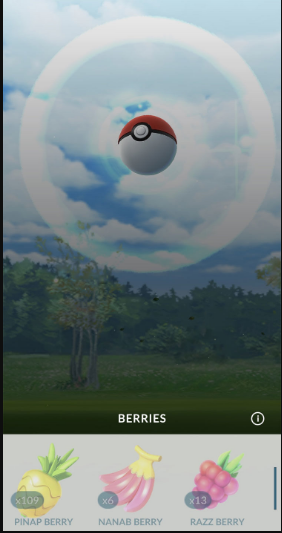 Step 5: Tap on the Pokémon that you just caught. If you get an error, it implies something went wrong. If it reappears in the encounter screen, you didn't catch it the first time, and you can attempt the procedure again.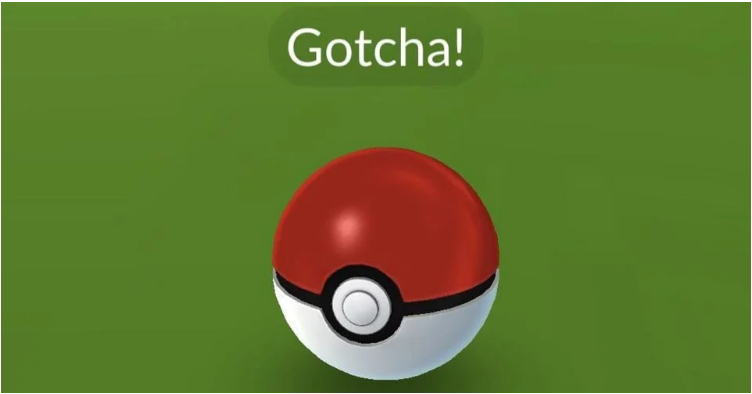 Tip: If you're left-handed, hold and drag the berry menu instead of dragging the balls menu.
Conclusion
We have explored five Pokémon GO hacks in this blog article and thorough instructions on how to use them. We hope you find the best hacks to be beneficial. One thing we must agree on is that using hacks is often frowned upon. However, there is no harm in trying them merely to experiment and have fun.
Some of these hacks are pretty ingenious and should be tried at least once. Try one of these hacks when you're bored of playing the game the traditional way. We can assure you that you will have a great time.
No more content