The Digital era is all about technology and the usage of different devices. However, sometimes, sensitive information such as personal details, photos, videos, or bank details can be hacked easily by a tech expert. In such a case, use a good folder lock software and a good antivirus. Windows 10 is a widely used OS, but to keep it safe from leaking your essential information, you can always use third-party software. We suggest the top 5 professional software for locking your folders to avoid any breach of information from your Windows OS.
Top 5 Best Folder Lock Software for Windows
There is an option to hide your sensitive data on Windows devices quickly; however, anyone with technical expertise can swipe through your folders to access any information. It is a misconception that folder lock software is required on shared devices, as you can also set permissions on your devices to avoid hacking.
Here is a list of 5 practical tools that you can use. Grab essential details about each one of them below: 
Top 5 Best Folder Lock Software for Windows
Software Name
Rating (Out 0f 5)
Price
Supported Platform
File Size
1. Gilisoft File Lock
4.7
Free Trial - $34.95
Windows All versions/MAC/Android
13.6 MB
2. EaseUS LockMyFile
5
Free Trial - $29.95
Windows All versions
14.1 MB
3. IObit Protected Folder
4.9
Free Trail - $19.95
Windows All versions
3.06 MB
4. WinZip
4.2
Free Trail - $29.95
Windows All versions
4.21 MB
5. Folder Lock
4.7
Free Trail - $39.95
Windows All versions
9.69 MB
Each one of them is explained below:
1. Gilisoft File Lock
Gilisoft folder lock software Allows the user to have military grade protection for their data where they can turn on the read-only mode without needing to use a password. The software works very well for external hard disks and a USB drive to protect the files whether they are outside or inside their PC. Gilisoft is available in 7 different languages, including English, Italian, Czech, Japanese, French, Portuguese, and Chinese. The user can easily track their operational history through a program log view given in the software. Being available on Windows, this software is also available on Android and Mac devices.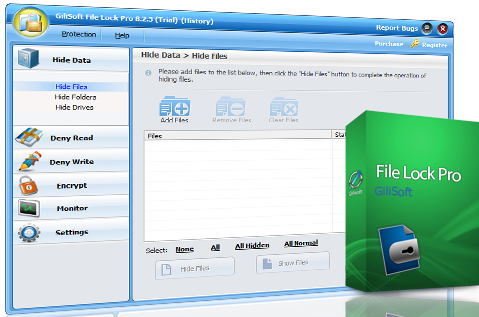 Pros
Locks and hides folders efficiently.
Important files and folders can be transformed with AES encryption and EXE or GFL format.
There is a file shredder option available.
Safety of data on Lan network, PC and even USB.
Cons
There are very limited tools.
The user cannot make long edits for files.
Price: Free Trial - $34.95
2. EaseUS LockMyFile
EaseUS LockMyFile is an efficient folder lock software that assists in hiding any folders, drives, and files from both external and local disks of a PC. It also monitors any changes made by the users in any file or folder. The software assists in many advanced settings, including self-protection mode where wrong password entry cannot exceed five times. It also sends a notification for an unknown login to a pre-set email, banning it for some time. There is an exclude list that contains specific programs that cannot be locked.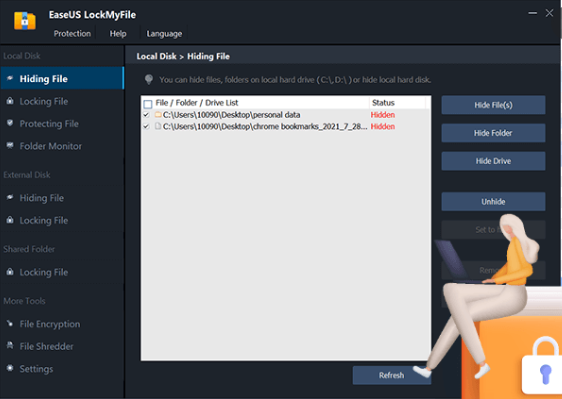 Pros
Easy drag and drop facility for locking a file.
Encryption of folders and files are possible in EXE and GFL format along with encryption in AES form.
Easy monitoring of any changes made to files.
Files are password protected.
Cons
Price: It starts $29.95/Monthly.
Compatibility: Windows 2000/2003/XP/Vista/7/8/10/11
3. IObit Protected Folder
If you are a beginner and looking for a clean, simple option, then IObit Protected folder lock software is just the thing you need. Its high-level protection can keep anything safe, be it photos, docs, videos, folders, or anything. It hides folders so well that the possibility of them getting into the wrong hands is minimized. Alternatively, you can also opt for setting data restrictions such as delete, edit, etc. The simple drag and drop feature allows you to seamlessly save your data like a child's play. Additionally, uninstalling IObit software cannot be done without a password.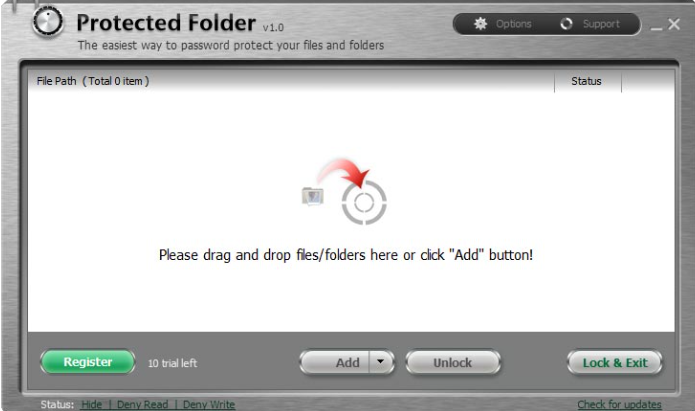 Pros
Comes with an encryption feature of advanced level.
There is an additional option for hiding sensitive files.
Locked folders are virus protected.
Uninstallation of protected folders is not possible.
Cons
The trial version does not offer all important features.
No MacOS version is available.
Price: Free Trial -  $19.95
4. WinZip
WinZip is a fantastic file encryption software where users can easily select the encryption level as per the sensitivity of their data. So if you are using it as a folder lock software with a high level of encryption, it becomes impossible to be cracked. It involves the usage of a password for opening a locked file if prompted to be opened on a different computer. Along with these fabulous features, WinZip software allows users to share their files via Google Drive, iCloud drive, dropbox, and many other facilities.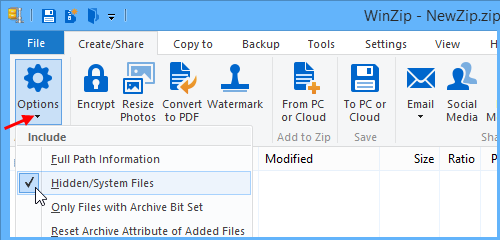 Pros
Zip feature for providing extra protection to important data.
Files can be password protected.
There is a backup option for cloud as well.
The data or files can be shared easily.
 Cons
Sometimes the user has to delete certain data on a manual basis.
No mobile app is available.
Price: Free Trial - $29.95
5. Folder Lock
Folder lock Secure your files with a 256-bit encryption technology For ensuring the security of your sensitive data. The data allotment process of this software is superb, as, with the increase in file size, the locker becomes adaptable and automatically increases its capacity. This functionality results in saving a lot of space on your device. It has a cloud server too that allows for storing any user's private data effectively in real-time. It ensures any changes made on one side are reflected in the main file. With the facility of copying your data on a CD, DVD, or USB, you can put it to use anytime and with any device.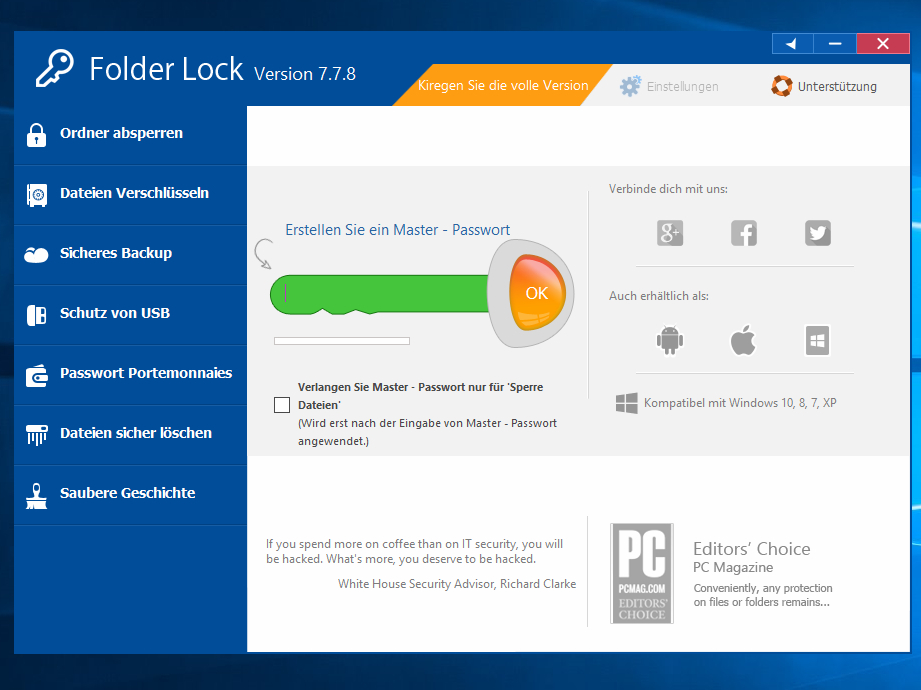 Pros
It allows encryption of files to make them protected.
There is a facility of making external drives, USB, etc. password protected.
There is a permanent delete option for shared data.
Easy sync and backup available for encrypted data.
 Cons
The locked files do not have any encryption.
The user needs to apply for a subscription to have a secured back up.
Price: Free Trial - $39.95
Conclusion
Whether you are a businessman or a housewife, you must have a PC with some other sensitive data. It may require you to have folder lock software to ensure its safety and prevent it from falling into the wrong hands. Our best software options have integration with cloud services, password protection for your data, and a transfer facility from USB or drive. Some of them are available on Android and MAC devices along with Windows. 
However, as per our research, we could not find any significant flaw in EaseUS LockMyFile software that is competent enough compared to other software. There is a facility for locking any shared folder on LAN with easy data encryption. Moreover, it alarms the user by sending notifications if a password breach is done more than the required times, making it an excellent option on our list.
Price: It starts $29.95/Monthly.
Compatibility: Windows 2000/2003/XP/Vista/7/8/10/11
No more content