Wi-Fi is now widely available in homes, offices, food stalls, cafes, restaurants, hotels, hospitals, etc. However, not all of them are free to download. We must first purchase before providing internet connectivity to a cafe or business. Similarly, no one will give up their Wi-Fi password at their house or office and asking for the Wi-Fi password might be awkward at times. To help you out, this post will walk you through how to get the WiFi passwords of neighbors.
Still, don't give up on yourself just yet; this does not imply that you should guide others on how to hack WiFi because this method of hacking into Wi-Fi is not legitimate and unmoral. This post just aims at helping you in an emergency.
Note: You may also want to recover your WiFi Password

Best 5 WiFi Password Finder in 2022 
How to Get Wi-Fi Password of Neighbors
Method 1. Windows Commands
Step 1: In administrator mode, open the command prompt.
Step 2: We wish to know about all of the profiles stored on our computer in the next stage. So, in the cmd prompt, type the following command:
netsh wlan show profile
Step 3: This command displays a list of all Wi-Fi profiles to which you've ever connected.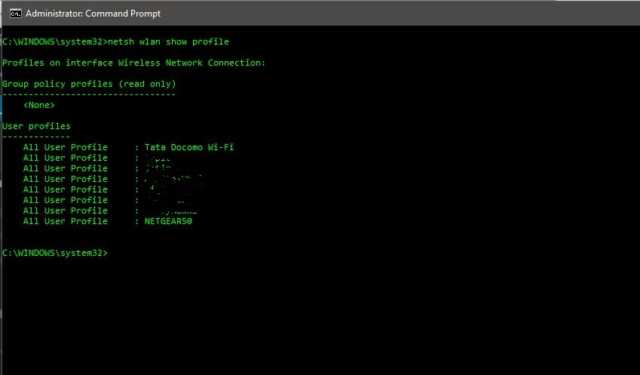 Step 4: I purposefully blurred several of my Wi-Fi network names in the above image. As you can see, I'm connected to eight different Wi-Fi networks. So, let's figure out the password for the Wi-Fi 'NETGEAR50' in this case, which I made up for this essay.
Step 5: To see the password of any Wi-Fi network, run the following command:
netsh wlan show profile WiFi-name key=clear
The command will be like:
netsh wlan show profile NETGEAR50 key=clear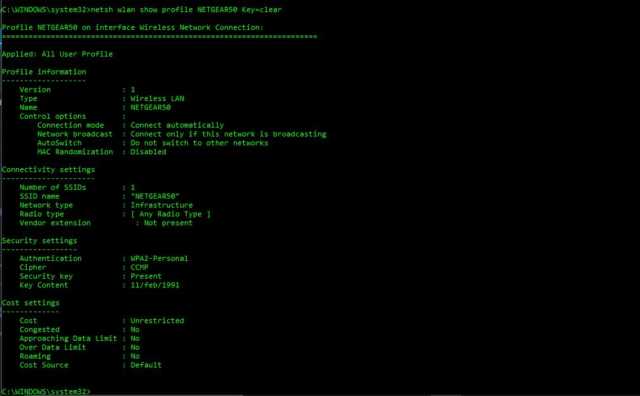 Step 6: The Wi-Fi password for that particular network is displayed in the security settings 'key content section.
Method 2. IP Address Configuration
To view the linked Wi-Fi password from your IP Address Configuration, follow the procedures outlined below:
Step 1: To begin, go to the connected Wi-Fi page and look for the SSID. Then, to access information, click on the I icon.
Step 2: There will be an IPv4 address. Write down the address and change the final part with '1', then open it in your browser.
e.g. Here address is 192.168.2.2, now replacing the end with '1', it will be 192.168.2.1. Let's open the IP address (192.168.2.1) from your browser.
Note: If that doesn't work, try 192.168.2.2 or 192.168.2.31. It's great to look at the router's bottom to see what the admin login IP or URL is.
Step 3: To access the router admin panel, log in.
Step 4: To view the password, go to the Wireless basic settings page. If it appears as '****,' uncheck the box to reveal it.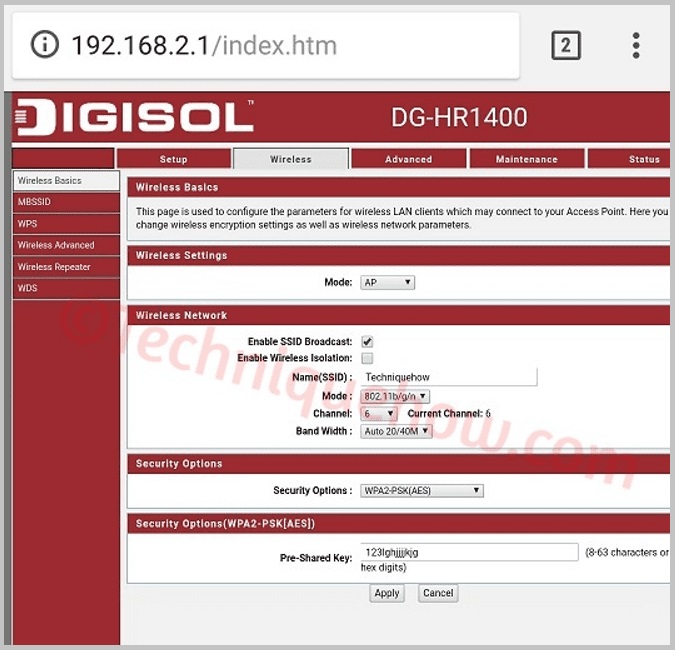 You can view the Wi-Fi password on your Android or iPhone devices this way. This method does not require any rooting or the usage of any programs.
Method 3. Access the 'Network and Internet' Menu
This is my go-to approach for getting the Wi-Fi password because I am the administrator of my PC and have no constraints.
This is how:
Step 1: Select Network & Internet from the Start menu, then click Settings.

Step 2: Scroll down to Network and Sharing Center in the Status column.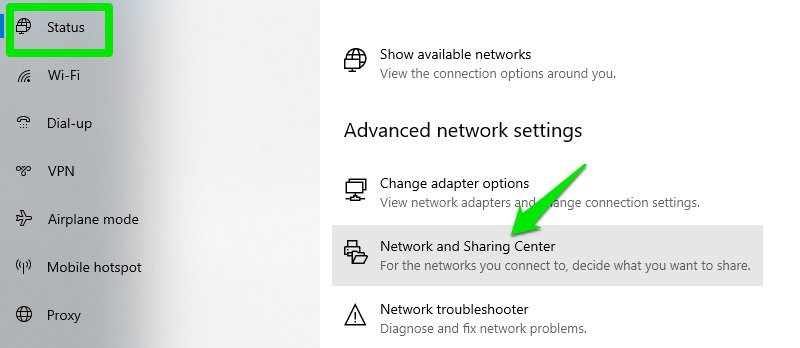 Step 3: In the View your active networks section, click on your Wi-Fi name.

Step 4: Select Wireless Properties from the drop-down menu when the Wi-Fi Status window appears.

Step 5: After that, go to the Security page and tick the Show characters checkbox to see your Wi-Fi password.

Method 4. Keychain Access app
You may also search for the password on a Mac that is presently connected to the Wi-Fi network or was previously linked to it.
Step 1: To discover the Wi-Fi password on your Mac, open the Spotlight search window by pressing Command+Space, then typing "Keychain Access" without the quotations and pressing Enter to activate the Keychain Access software.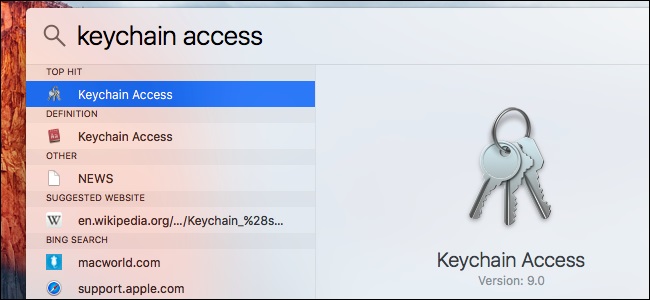 Step 2: Find the name of your Wi-Fi network in the list, click it, and then click the "info" button at the bottom of the window–it looks like an "i."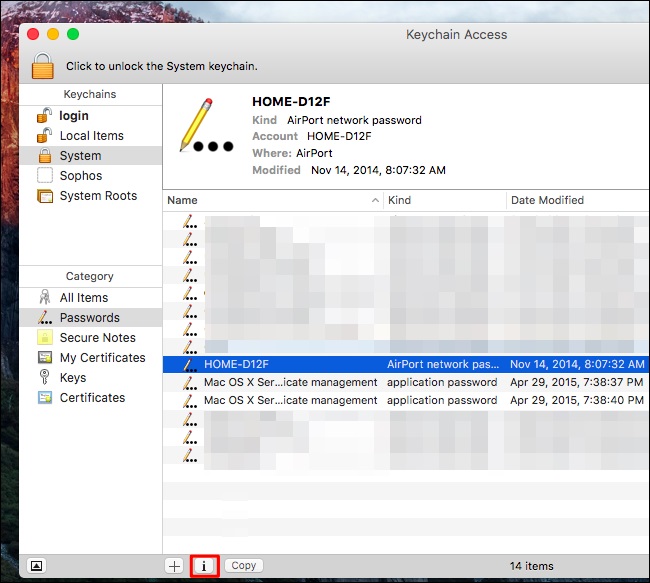 Step 3: Select the "Show Password" checkbox in the resulting window. To access the password, you must first enter your username and password. You'll need an administrator account for this. Provide the username and password for your Mac account, assuming it is an administrator account.
Your Mac will then display the password for the Wi-Fi network.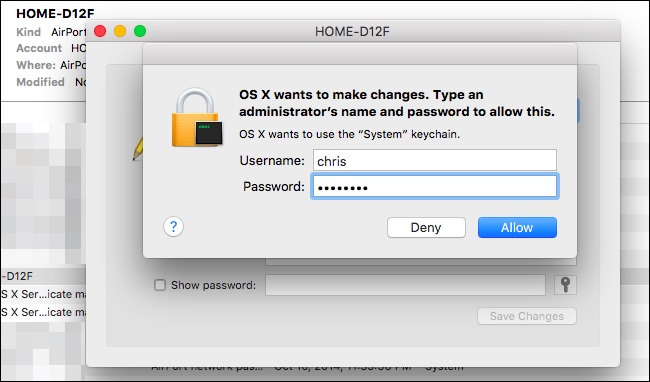 Method 5. Scan QR code
Step 1: Using a QR Code on a Router to Gain Access to Someone's Wi-Fi
Step 2: Download a QR code scanner app for Android.
Step 3: Use the QR code app for Android or the camera app for iPhone/iOS to scan the QR code on the back of the router.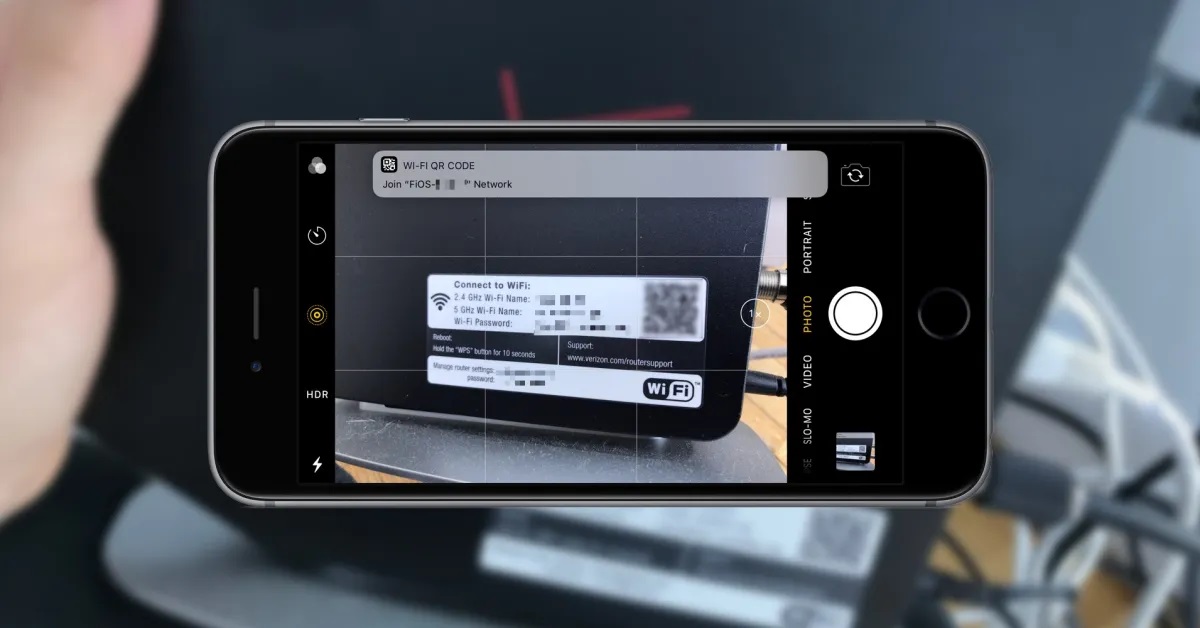 Step 4: You should now see a banner or message inviting you to join the Wi-Fi network.
Conclusion
These are some simple methods for obtaining a neighbor's Wi-Fi password, which you may try one at a time to get free internet access without having to download any software. Of course, there is nothing improper with asking the owner for the Wi-Fi password. So you can obtain a free internet connection without having to hack into their wireless discreetly.  In case you lost your own WiFi password, we also compiled the top 5 WiFi Password Finder for you to recover your WiFi password. Check out if you are caught in the same plight.
No more content